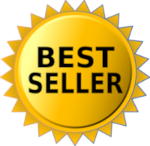 Nabc Non Acid Bowl Cleaner 32 Ounce 12 Per Case Bathroom Cleaner And Disinfectant Includes Bowl Mop Ready To Use Ph 6.5
Non-Acid Disinfectant Bathroom Cleaner. Ready-to-use. Kills HBV and HCV on inanimate surfaces. EPA Reg. No. 5741-18. 12/32 oz./cs. Includes mop.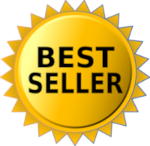 Peroxy 2 Fbc Foaming Bath Cleaner 32 Ounce 12/case All Surface Cleaner Ready To Use
Foaming bath and all surface cleaner that santizes. EPA Reg. No. 5741-26. 12/32 oz./cs. Includes 3 foam trigger sprayers.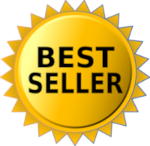 Rj8 Tile And Grout Cleaner And Rejuvenator 32 Ounce 12/cs Soap Scum Remover
Tile & Grout Rejuvenator. Fights mold and mildew stains and soap scum on a variety of restroom surfaces. 12/32 oz./cs. includes 3 trigger sprayers and gloves.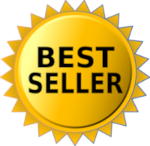 Nabc® concentrate 1 2l (4 Per Case)
Non-acid disinfectant bathroom cleaner. Kills HCV, HBV and HIV-1 (AIDS Virus). EPA Reg. #5741-20.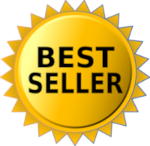 Sparcreme Liquid Creme Cleanser 32 Ounce 12/cs Citrus Fragrance
Liquid Creme Cleanser with pleasant lime fragrance.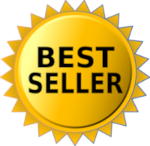 M95 Industrial Cleaner Mild Acid 32 Ounce Ready To Use 12/cs Includes Glove cleaner For Tile Porcelain China & Metal Ph Less Than 1
Mild acid cleaner for tile, porcelain, china and metal. 12/32 oz./cs. Includes gloves.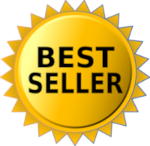 Disinfectant Toilet Bowl Cleaner, 32oz Bottle, 12/carton
Kills Staph, Pseudomonas, E. coli, HIV-1 (AIDS Virus) and other harmful germs on hard, nonporous surfaces when used as directed. The thick 9.5% hydrochloric acid formula coats, cleans, disinfects and deodorizes the entire bowl by dissolving stubborn stains on contact. The angle-neck bottle targets hard to reach areas. Formula will not harm plumbing or septic systems. Use on toilets and urinals.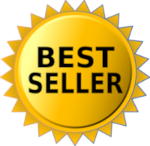 Clorox® Urine Remover, 32 Ounces
Tackle tough urine stains and eliminate odors with Clorox® Urine Remover.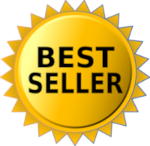 M.l.d. Bowl Cleanse 1 Quart (12 Per Case)
Phosphoric acid-based disinfectant. EPA Reg. No. 5741-3.  12/32 oz./cs. includes swab mop and gloves.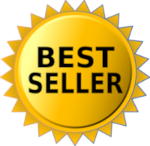 Bloc-aid® 1 Quart (12 Per Case)
Drain and Sewer Cleaner/Maintainer. 12/32 oz./cs. includes gloves.
Clorox® Toilet Bowl Cleaner With Bleach, Fresh Scent, 24 Oz.
Clean, disinfect and deodorize toilets with the power of bleach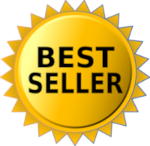 Scrubbing Bubbles® Antibacterial Bathroom Cleaner - 25 Oz.
Foaming action thoroughly cleans shines disinfects and deodorizes for you. No scrubbing required! Easily removes soap scum hard water stains and dirt. Controls mold & mildew growth.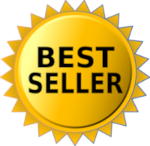 Crew Clinging Toilet Bowl Cleaner, Floral Scent, Liquid, 1 Qt. Bottle, 12/ct
Thickened formula with 9.25% hydrochloric acid clings to vertical surfaces for a more thorough clean. Quickly removes build-up of rust, lime and uric acid in toilet bowls. Disinfects bacteria and viruses after one minute of contact.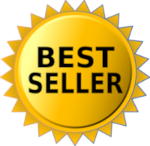 Royal Flush Low Acid Bowl Cleaner 32oz 12/cs
A thickened ready-to-use hydrochloric acid-based bowl cleaner and deodorizer.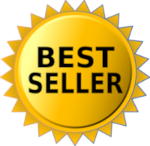 Sparcling® 1 Quart (12 Per Case)
Clinging Acid Restroom Disinfectant. EPA Reg. No.  5741-17. 12/32 oz./cs. includes mop and gloves.

Nabc Plus Iv® 1 Quart (12 Per Case)
Natural acid bowl & porcelain cleaner. 12/32 oz./cs. Includes 2 foam trigger sprayers.

Hombre High Acid Emulsion Bowl Cleaner, 32 Oz
Potent 23% hydrochloric acid formula.  Designed for periodic removal of hard water stains in bowls/urinals.  Maximum strength formula saves labor and product costs.  Removes even the toughest hard water stains.  Multi-purpose formula cleans, de-scales and deodorizes in one easy step.  12 quarts/case.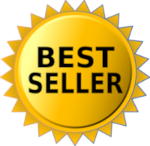 Scj 681022 Trushot Restroom Hard Surface Cleaner 10 Ounce 6/case Trushot System

Cyclone Intensive Ceramic Tile / Grout Cleaner, 1 Gal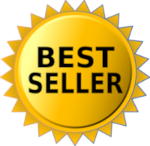 Tilex® Disinfects Instant Mildew Remover, Spray, 32 Oz.
Clean, disinfect, and eliminate mold and mildew all with one product      

Bowl Brush - Polypro
Angled head easily reaches under rim 17" long brush makes cleaning quick and easy Hanger hole for easy storage 1" trim Plastic handle

Foamy Bath & Restroom Cleaner 14 2l (4 Per Case)
Medium to heavy-duty cleaner, degreaser, maintainer for baths, restrooms, shower room, toilet bowls, and urinals.

Bowl Swab
Fast drying Acrylon yarn gently cleans porcelain fixtures 13" long bowl swab effectively cleans under the rim Economical; hanger hole for easy storage
Waterfree Urinal Cleaner 1 Quart (12 Per Case)
Organic acid-based. Formulated specifically for cleaning waterfree urinals. 12/32 oz./cs. includes one pair of gloves, one trigger sprayer.

Diversey 5271230 Bathroom Cleaner,surfactant,purple,pk 2
Bathroom Cleaner, Diversey, 95271230 Type: Cleaning Kits Color: Purple Color Mapping: Purple