Butcher paper is a great packaging paper option, whether for meat packaging or a variety of uses outside the butcher shop. It's heavier and stronger than other Kraft papers, and provides a reliable layer of protection.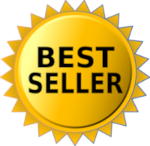 Tar 12 Tarpon Paper-12",null,null,0.000000000,rl,1,tar-12,tarpon 8339,tar 15 Tarpon Paper 15" Roll 1000' White Roll 15wb"

Pch 18 18 Peachtreat Paper 1000'"

24" Butcher Paper - 40# White
Manufactured from bright strong long fiber pulp. Uses include wrapping meat and poultry sign paper table covers and art and kraft paper. No coating on paper.

Pch 12 Peachtreat-12",null,null,0.000000000,rl,1,pch-12,peachtreat 6160,pch 15pea1 Peachtreat Paper 15" Rolls 1000' meat Wrap"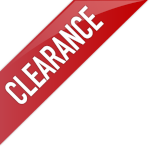 Tar 18 Tarpon Paper 18 Wide Sold By The Roll White 1000'/roll"

Pch 1824 Peach Plus Paper 18 X 24 Sheets 50# Bundle Approx 1250 Sheets Per Bundle

Grt #hp25 20" X 600' white Protective Paper 48 Rolls/pallet

Peachtreat-12"

Tarpon Paper-12"

15" 40# White Butcher Paper Roll
40# White Butcher Paper Roll

18" 40# White Butcher Paper Roll
40# White Butcher Paper Roll

24" 40# White Butcher Paper Roll
40# White Butcher Paper Roll

30" 40# White Butcher Paper Roll
40# White Butcher Paper Roll

36" 40# White Butcher Paper Roll
40# White Butcher Paper Roll

48" 40# White Butcher Paper Roll
40# White Butcher Paper Roll

60" 40# White Butcher Paper Roll
40# White Butcher Paper Roll