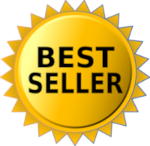 Deluxe Carry Caddy, 8-comp, 15w X 7 2/5h, Black
All-purpose caddy holds up to eight 32-ounce spray bottles. Ergonomic handle provides carry-anywhere comfort. Heavy-duty molded plastic construction; stable flat-bottom design.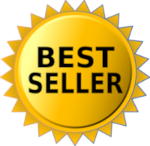 Rubbermaid 2642 Brute Caddy Bag
Knock out quick cleanups on-the-go with onboard storage for spray bottles, microfiber cloths, brushes, can liners, latex gloves, and other cleaning supplies. Heavy-duty vinyl for long life and easy cleaning. 20" dia x 20.5" h; Yellow.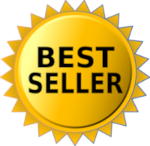 Short Platform Janitor Cart
Short Platform Janitorial Cart - Gray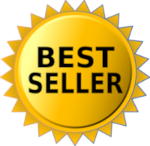 Impact® Super Toilet Bowl Caddie - White
Conveniently holds quart bottle and bowl mop. Locking strap holds 32 oz. bottles snugly. Hinged lid keeps mop hidden and corrosive fumes contained. Comfortable carrying handle. 6" H x 8" L x 4" W.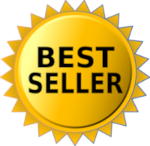 Multi-shelf Cleaning Cart, Three-shelf, 20w X 45d X 38-1/4h, Black
Cart with zippered yellow bag collects waste and transports tools for efficient cleaning.

Vinyl Cleaning Cart Bag, 34 Gal, Yellow, 17 1/2w X 10 1/2d X 33h
Easy-to-clean, heavyweight vinyl bag is designed specifically for Rubbermaid® Commercial housekeeping carts.

Replacement Non-marking Plate Caster, 4", Black/gray
Non-marking plate casters. For use with Rubbermaid® Commercial tilt trucks 1011 and 9T13 and BRUTE® Tandem Dollies 2640. Includes screws.

Hfc 109cartblggy Choice Gray Utility Bussing Cart With Three Shelves 42" X 20"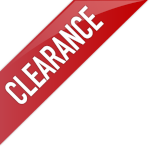 Tlc 280270 Maids Basket Heavy Duty 12.75 X 11" X 10" Blue 5 Per Case"

High-security Healthcare Cleaning Cart, 22w X 48-1/4d X 53-1/2h, Black
This cart is a complete system solution optimized for cleaning in healthcare facilities.

Multi-shelf Cleaning Cart, Three-shelf, 21-3/4w X 46d X 38-3/8h, Blue
Cart with zippered yellow bag collects waste and transports tools for efficient cleaning.
Replacement Fixed-position Bayonet Caster Assembly, W/two 8" Wheels, Gray
Replacement casters are designed specifically for Rubbermaid® Commercial products. Precision engineering ensures smooth and quiet gliding. Bayonet stem simplifies installation.

Impact® Gator® Dolly
Structural foam molded extremely durable. Five 3" swivel casters extremely stable. Securely attaches to 20 32 44 and 55 gallon Gator® containers. Vented to keep from suctioning to container. 18" dia x 6 9/16" H. Black.

Collapsible X-cart, Steel, Eight Bushel Cart, 24 1/10w X 35 7/10d, Black/silver
Collapsible carts are sturdy enough to transport items where they need to go. Strong, powder-coated stainless steel frame. Compact carts reduce by 75% when collapsed, minimizing storage space.

Nsi Clips For Housekeeping Cart Set Of 4
Holds trash liner bags in place.

Executive Carry Caddy, 2-compartment, Plastic, 10 3/4"w X 6 1/2"h, Black
Sturdy, all-purpose caddy is perfect for carrying tools or cleaning supplies. Convenient molded carry handle makes carrying easy. Divided carry caddy conveniently fits on most cleaning or housekeeping carts.

Structural Foam Tilt Truck, Rectangular, 600lb Cap, Black
The Rubbermaid Commercial Tilt Truck offers industrial strength construction that transports heavy loads with ease. These tilt trucks feature seamless one-piece molded truck bodies with a reinforced lip. The sturdy, plastic construction won't rust, dent, chip, or peel and is easy to clean. 4-inch center swivel back caster provides easy maneuvering. 10-inch blow-molded polypropylene inset wheels protect surroundings. The dump trailer has a powder-coated steel frame for corrosion resistance. This tilt truck is easy to handle and maneuver through commercial doorways and onto elevators. The constant force design allows for controlled dumping by one person. Inset wheels protect walls, fixtures and patrons. The smooth surface is easy to clean and resists pitting and corroding. Optional domed lids are available (sold separately).

Janitorial Cart Janitor Housekeeping Utility Cleaning Cart 25 Gallon Bag Grey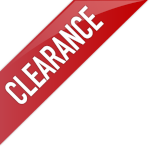 Brute Caddy Bag, 12 Pockets, Black, 6/carton
The trash can caddy fits 32- or 44-gallon BRUTE trash cans.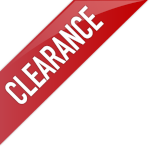 Maid Caddy, 2-comp, 16w X 9d X 5h, Gray
Caddy snaps securely onto BRUTE® container rims. Compact, carry-around design with handle allows you to take the caddy where it's needed. Two compartments accommodate spray bottles, towels, can liners and more.

Single Ziper Antibacterial Vinyl Bag, Polysnaps & Velcro Fastener Replacement Bag
25-gallon 420 denier nylon bag with rear zipper access and hook and loop attachment system and Polysnaps to secure liner bag.

Rubbermaid Commercial Fg102700bla Lid For Mdpe Tilt Truck 82 7/8- By 44 1/2- By 3-inch
..

Commercial Rotomolded Tilt Truck, Rectangular, Plastic, 1250-lb Cap., Black
Tilt truck transports loads up to 2,100 lbs. with ease.
Locking Cabinet, For Rubbermaid Commercial Cleaning Carts, Yellow
The housekeeping cart cabinet collects waste and transports tools for efficient cleaning. A HDPE (high-density polypropylene) body has better chemical resistance than LDPE (low-density polypropylene) and does not absorb moisture. The doors require assembly (tools sold separately, instructions included) and together with the 6173 housekeeping cart (sold separately), is suitable for material handling applications in many environments.

High Capacity Cleaning Cart, 21-3/4w X 49-3/4d X 38-3/8h, Black
Cleaning cart with two caddies provides a flexible, high-capacity storage solution and tool organization.