Icc Hdall Hd All Vehicle Wash Powder 100 Pound Drum chm Hd

Stk C06061ctot Liquid Dynamite 275 Gallon Tote Dp-275 Double Power Degreaser Concentrate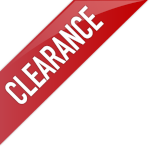 Breakthrough 5 Gallon Pail
This highly concentrated detergent is extremely popular and effective for tackling crude oil and caked-on buildup of fifth-wheel grease, yet it's gentle enough for fine finishes on cars and to use for general cleaning purposes. Helps restore all types of oxidized paint surfaces. Excellent in cold water.

Hotsy 795ss Oil Fired Hot Water Pressure Washer 3.5gpm 2000psi 230/1
Hotsy's electric powered model 790SS offers a nice balance of Hotsy ruggedness and cleaning performance, yet the affordability of an entry-level machine. The direct-drive Hotsy triplex pump has a 7-year warranty and uses fuel oil (kerosene, diesel #1 or diesel #2) to fire the burner. ETL safety certified and equipped with a 50' hose.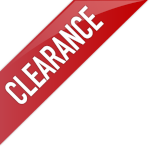 Icc S3235icg Blast Off Parts Wash Detergent 50 Pound Box

Buckeye® Smart Cart
BKI BK4280-EA SMART CART MOBILE DILUTION CENTER

Hty 8.698-083.0 Con-b-gone 5 Gallon Pail

Ripper Ii 5 Gallon Pail
The serious big brother to Ripper I. Used when extra degreasing power for heavy equipment is needed. The detergent's superior cleaning action will handle the heavy grease oil and hydraulic oils. Has been used as a pre-paint wash and is not to be used on fine painted surfaces, galvanized, aluminum or magnesium surfaces.

Citrus Clean Degreaser 5 Gallon Pail
This citrus-based detergent additive increases any detergent's cleaning and degreasing power and is a great degreaser in its own right, plus it also enhances rinsing. Citrus Clean contains d-limonene which is a great "natural" degreaser.

Hty 8.915-455.0 Detergent Hotsy Brown 5 Gallon Pail

Salt Lick Transport Detergent 5 Gallon Pail
Salt Lick is formulated to remove salt, calcium chloride and de-icing solution used on winter roads by breaking down the crystalline structure of ice melt products and prevents them from recrystallizing so they can be washed away. Salt Lick is a dual-purpose concentrated detergent attacking heavy soils and road film.

Ripper I 5 Gallon Pail
A highly concentrated, non-caustic cleaner for heavy equipment and trucks. This fast-acting cleaner is especially effective on off-road and grease-clogged equipment and great on hard-to-remove road film on tractor/trailers. Safe to use indoors and on all painted surfaces. Excellent for cleaning shop floors and walls where inside cleaning is necessary.

Icc 30948 Windshield Washer Fluid Ready To Use -20 55 Gallon Drum

Icc Dp-5 Double Power Degreaser 5 Gallon Pail

Icc Silver-5 Silverado Pressure Wash Detergent 5 Gallon Pail

Icc Silver-55 Silverado Pressure Wash Detergent 55 Gallon Drum

Sim T3842055 Tunnel Clean 55 Gallon Drum
Simoniz Tunnel Clean is a heavy duty, non-hydrofluoric cleaner. Tunnel Clean is formulated for use on detergent and wax scum buildup on walls, equipment, and windows, cleaning and brightening them with ease. Tunnel Clean is a safe and effective way to get your wash bays clean and customer-ready. Tunnel Clean is a great addition to your car wash cleaning supplies. Add Simoniz Tunnel Clean to your car wash supplies today!

Icc Dp-1 Double Power Degreaser 1 Gallon Container

Icc Silver-bulk Silverado Pressure Wash Detergent Bulk Gallons