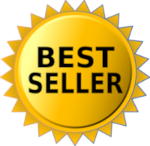 Toilet Tissue Dispenser Jrt Jr Single Fits 9" Diameter Smoke
9 Inch Toilet Paper Dispenser

Pfx Rd0044-01 Dispenser Universal Turnado Four Roll Tissue 1/case Carousel Dark Smoke Translucent

Duett Standard Bath Tissue Dispenser, Oceans, 7 1/2 X 7 X 12 3/4, Black Pearl
Delivers dependable tissue dispensing in an attractive, compact unit. The Duett features the Infinity System® which eliminates waste by protecting a visible fresh roll until the first roll is completely used.

Bob 4288-9 Spindle For B2888 Toilet Tissue Dispenser

In-sight Jrt Jr. Tissue Dispenser W/stub, 13 22/25w X 5 3/4d X 16h, Trans Smoke
Jumbo bathroom tissue dispenser has a curved design, creating a graceful, contemporary look. Designed for easy access to toilet tissue. Dispenser has a replaceable lock with a push button option, for security and ease of use.

Jan 2511 1/2 Fold Stainless Steel Toilet Seat Cover Dispenser Stainless S 12 Ea Per Case

Coreless Double Roll Tissue Dispenser, 11 1/10 X 6 X 7 5/8, Smoke/gray
Sleek and durable, this Coreless Double Roll Bathroom Tissue Dispenser holds 2 full standard rolls of coreless tissue. These dispensers meet the ADA Standards for Accessible Design, 28CFR Part 36 (1994), local rules may vary.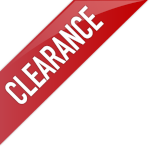 Cascades Pro Tandem™ High Capacity Bath Tissue Dispenser X2s White
Ideal for high traffic areas, Tandem X2S high capacity dispenser horizontally dispenses two high capacity rolls up to 1100 sheets each, which reduces labor costs.

Cascades Pro Tandem™ High Capacity Bath Tissue Dispenser X4 Black
Ideal for highest traffic areas, Tandem X4 high capacity dispenser holds four high capacity rolls up to 1100 sheets each.

Tandem Pro Mechanical No Touch Roll Towel Dispenser

Pfx Rd0025-03 Two Roll Standard Toilet Tissue Dispenser White Translucent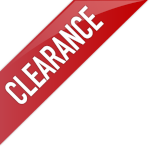 Cascades Pro Tandem™ High Capacity Bath Tissue Dispenser X2 Black
Ideal for high traffic areas, Tandem X2 high capacity dispenser vertically dispenses two high capacity rolls up to 1100 sheets each, which reduces labor costs.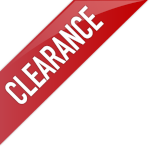 Georgia-pacific Safe-t-gard 57748 Black 1/2 Fold Seatcover Dispenser 16.375" Width X 11.75" Height X 2.5" Depth
No Touch feature minimizes cross-contamination.Dispenses highly dispersible seat covers to reduce clogs caused by the use of costly alternatives such as towels or tissues.Durable plastic dispenser with double-pack loading feature is easy to install and cost-effective to maintain.Compatible with Georgia-Pacific 47046 and 47052 Safe-T-Gard 1/2 Fold Toilet Seatcovers.

Bob 273103 Nsi Spindle

Small Footprint Roll Towel Dispenser

Tandem Pro Jumbo Toilet Paper Dispenser Double Roll

Ispenser Toilet Tissue Stainless Steel Fits Two Jumbo Size 9" Diameter Rolls With 3" Core Key Lock 19.5" X 13" X 21.25"

Cored Jrt Jumbo Combo Tissue Dispenser, 20 2/5w X 5 4/5d X 13 1/10h, Smoke/gray
Cored JRT Combo Unit Bathroom Tissue Dispenser can be used with two JRT Jr. rolls or one JRT Sr. roll and a stub roll. An easy to use mechanism adjusts to meet the customer's needs.

Dispn Tissue 9" Jumbo, 2-rl, Smoke
This durable, high-capacity 9" jumbo bath tissue dispenser holds two rolls up to 9" in diameter each- the equivalent of 11.5 rolls of standard 2-ply tissue. The design reduces waste by restricting access to the second roll before the main roll is completely used up. Attractive see-through grey color complements any decor. This covered, key-lock design protects against waste as well as pilferage while making refilling rolls quick and easy.

Stainless Steel Multi Roll Toilet Tissue Dispenser
Satin-finish stainless steel unit with stainless steel dispensing mechanism. Door has flat face with protruding tumbler lock. Holds two rolls up to 5 1/4" diameter (1800 sheets). Extra roll automatically drops in place when bottom roll is depleted. Theft-resistant, heavy-duty spindles.

Geo 56784a Dispenser Compact Side By Side Toilet Tissue Black
Compact Vertical Double Roll Coreless Tissue Dispenser
Attractive dispenser delivers up to 3000 two-ply sheets of tissue which is six times the capacity of standard single two-ply rolls. Automatic drop-down for continuous service. Mounting brackets provide easy installation. Holds up to two 5 3/4'' diameter Compact Coreless rolls sold separately. For Roll Size: 3.85" x 4.05" Roll Type: Coreless Capacity text: 2 Rolls Colors: Black.

Coreless Jrt Tissue Dispenser, 14 1/4w X 6d X 9 7/10h, Smoke/gray
High-capacity bath tissue system perfect for your busy workplace. Keyless, one-handed reloading for easy maintenance; no moving parts. Durable plastic. Holds SCOTT® Coreless JRT Jr. rolls (sold separately).

Kcc 09612 Nsi Jrt Insight Dispenser Smoke Replaces 09613 Jrt Jumbo

Pfx Rd0026-03 Jrt Jr Toilet Tissue Dispenser Fits 9 Diameter Roll White Translucent"