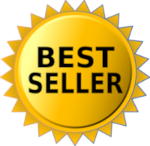 Twin 9 Inch Roll Toilet Paper Dispenser - Smoke 3/cs
Twin 9 Inch Roll Toilet Paper Dispenser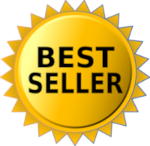 Push Down Lever Paper Towel Dispenser - Smoke 3/cs
Push Down Lever Paper Towel Dispenser - Fits Standard 8" Rolls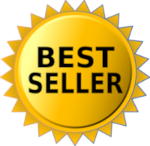 Vdc Vnd8897 8 Mechanical Towel Dispenser 1.625 Core
Holds rolls up to 8.5" wide and up to 8" diameter. For use with: 863B, 863N, 88115B, 88115N, 88106B, 88106N, 828B, 828N

Dre 69800wd 99908003013 Centerpull Dispenser For Monk Wipe 69800 1/case 80 Cases/skid

Jan 2006 Multi-fold C-fold Paper Towel Dispenser Black 10 Ea Per Case
Palmer Fixture Td0245-02p Electra Touchless Roll Towel Dispenser Black Translucent
Patented paper save mode with up to 15% savings.Easy to install paper batteries and change settings.Longest battery life in the industry with up to 72000 cycles or 1 year.Operates on 4 "D" alkaline batteries.15" high 11-1/4" wide 9-1/4" deep.

Multi/c-fold Towel Dispenser, Dark Translucent
The Multi-fold/C-fold dispenser is constructed with heavy gauge steel back. The impact resistant plastic cover allows view of the paper supply. 

Pfx Td0207-01b Mechanical Hands Free Auto Cut Roll Towel Dispenser Smoke 2" Core Capability 207

Scott® Essential System Hard Roll Towel Dispenser
SCOTT ESSENTIAL ELECTRONIC TOWEL DISPENSER SMOKE

Bob B262 Paper Towel Dispenser C-fold Or Multifold Stainless Steel
Electronic Towel Dispenser, Smoke, 1.75
Reduce the hassle of restroom maintenance with the high-capacity Kimberly-Clark Professional Automatic Towel Dispenser. This touchless, wall mount roll towel dispenser needs infrequent refilling and provides consistent, reliable performance. Your washroom guests will enjoy the benefits of hygienic, touch free dispensing – they'll only touch the towel they're using.

Centerpull Towel Dispenser - Smoke Black 6/cs
Ideal for any facility, this dispencer eliminates cross germ contaimation with the user only touching the paper towel they use.

Mod Electronic Hard Roll Towel Dispenser Faux Stainless
The MOD* Dispenser Systems are designed with innovative internal dispensing modules that plug and play to give you the flexibility to build a dispenser customized to meet your requirements. The E-Series dispensers provide electronic motion-activated dispensing with the option for an unexposed sheet, making it ideal for healthcare facilities. This system is also quieter than enMotion® and Tork Intuition systems. The MOD* System combines touchless technology with the bacteria-reducing benefits of drying with paper towels, supporting and promoting better hand and surface hygiene.

Pfx Td0170-17 Multifold/c-fold Towel Cabinet White Metal

Pfx Td024501p Electronic Hands Free Roll Towel Dispenser Fit Up To 1000' roll Smoke Cover Uses 4 "d" Batteries

Sca 5555290 Tork Mini Jumbo Roll Twin Bath Tissue Dispenser Black

Sofpull 58204 Regular Capacity Centerpull Towel Dispenser
Amazon.com

Scott® Control™ Slimfold™ Towel Dispenser
When you have a small space, there's no need to sacrifice convenience and hygiene. With the MOD SlimFold Paper Towel Dispenser by Kimberly Clark Professional, you can install it in tight spaces, were typical paper towel dispensers are just too big. Nurses' stations, tiny classroom sinks and small break room walls are a fit for this compact dispenser.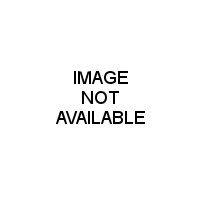 Kimberly-clark Professional™ Electronic Hard Roll Towel Dispenser
KCC 48856 1.75" ELECTRONIC TOWEL DISPENSER WHITE TAKES 4 D BATTERIES

Pfx Td0400-01 Mechanical Hands Free Auto Cut Roll Towel Dispenser Smoke Cover Dark Translucent

Pfx Td0215-01 Push Bar Roll Towel Dispenser Smoke Translucent Back Is Beige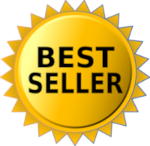 Dispn Towel Gp Push Paddle, Trans Smoke
Put the simple, clean performance of the push paddle towel dispenser to work for you. This high-capacity dispenser, which holds an 8" diameter roll, will cut down on labor costs and help maintain user satisfaction. The contemporary design fits perfectly in a variety of market segments including manufacturing, schools, and high-traffic areas. This dispenser meets ADA guidelines when properly installed, giving you peace of mind while enjoying reliable, consistent performance from this dispenser.

Enmotion® 10" Automated Touchless Paper Towel Dispenser, Black
The newly redesigned enMotion® 10" Automated Touchless Roll Paper Towel Dispenser is engineered to be jam free and features an elegant design, up to 150-roll battery life, and virtually soundless Whisper Quiet™ dispensing for the premium experience your patrons want with the reliability, efficiency and easy maintenance you expect.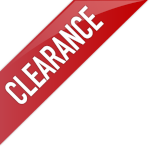 All N One Bracket
Universal mounting bracket for Kimberly-Clark Professional* Skin Care Dispensers Packaged 10 per case

Pfx Td0210-01 Push Lever Roll Towel Dispenser Smoke Translucent