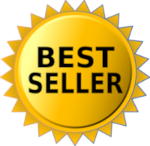 Pps 3m-sb95-ea Scotch Brite Lint Roller 95 Sheets Per Roll
PPS 3M-SB95-EA SCOTCH BRITE LINT ROLLER 95 SHEETS PER ROLL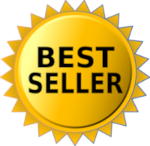 Pta 20l40 12" X 600' clear Surface Protection Film 2rl/case 112/skid

Tes 51970-00018-00 Transparent Double Sided Tape 12mm X 3000m 1 Spool

Pts 001410155m 24mm X 50m Double Coated Paper Tape 36 Rolls Per Case

Tes 51970-00028-00 Transparent Double Sided Tape 9mm X 4000m Spool

Dtp 150x 3" X 110 Yard Acrylic Sealing Tape 2 Mil 24 Rolls/case
DTP 150X 3" X 110 YARD ACRYLIC SEALING TAPE 2 MIL 24 ROLLS/CASE

Dtp 150xcp 3" X 110 Yard Acrylic Adhesive Tape Printed 24 Rolls/cs One Color Purple For Asa Football
DTP 150XCP 3" X 110 YARD ACRYLIC ADHESIVE TAPE PRINTED 24 ROLLS/CS ONE COLOR PURPLE FOR ASA FOOTBALL

Sht 232167 Dt 200 Pck 36mm X 55m 24 Rl/cs Non Woven Tissue Tape Solvent Acrylic Base 64 Cs/skid

Pta 20l20222450 22" X 2450' low Medium Tack Clear Surface Protection Tape
PTA 20L20222450 22" X 2450' LOW MEDIUM TACK CLEAR SURFACE PROTECTION TAPE

Tes 64621-09008-00 Transparent Double Sided Tape 36 Rolls Per Case 25mm X 55mm Pp Reinforcement

Dtp 430-1/2 1/2x36 Yd #430 Dc Tape 72 Rl/cs"
..
467 3/4 X 36 Yards 48 Rolls/cs Double Coated Adhesive Transfer Tape 50-72 Cs/skid
A 5 MIL UNSUPPORTED ADHESIVE TRANSFER TAPE FOR USE IN AN ADHESIVE TRANSFER DISPENSER. THIS SYSTEM PROVIDES SMOOTH LAY DOWN OF ADHESIVE FILM AND AUTOMATICALLY REWINDS THE TAPE'S LINER INSIDE THE DISPENSER AS THE TAPE IS APPLIED. THE #467 OFFERS AN EXCELLENT HOLDING POWER TO VIRTUALLY ANY SURFACE. THE FAST BUILD UP OF ADHESION HAS A VERY QUICK STICK AND EXCELLENT HOLDING POWER AT ELEVATED TEMPERATURES.

Sht 105156 Cp 27 Bwp 48 Mm X 55 M S Tand Here Social Distancing Floor M
SHT 105156 CP 27 BWP 48 MM X 55 M S TAND HERE SOCIAL DISTANCING FLOOR M

Sht 111951 Ct109 1/2" X 216' cellulose Film Tape 144 Rolls/case General Purpose Transparent Can Be Placed In Dispenser

Sht 162829 Df 545 Blu Cloth Double Coated Tape 13.5 Mil 48mm X 23m 24 Rolls /case Premium Grade

Sht 183220 Hp 240 Stop Security Tape 6 Rolls Per Case White 48mm X 914m 48 Cases Per Skid

Tes 04965-00088-00 Transparent Double Sided Self Adhesive Tape 12mm X 3000m

Tpe T968ccc 3" X 1000yd Caution Tape 4 Rl/cs

Nei Dt-403r-3436 3/4" Repulpable Tape 48/case
NEI DT-403R-3436 3/4" REPULPABLE TAPE 48/CASE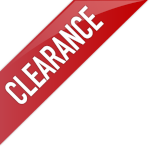 Pta 20l409600 9" X 600' clear Medium Tack Protection Film Roll 84 Rolls/pallet
PTA 20L409600 9" X 600' CLEAR MEDIUM TACK PROTECTION FILM ROLL 84 ROLLS/PALLET

Ptc Pt805-70500-cs 3" X 500' reinforced Gummed Tape 6/case
PTC PT805-70500-CS 3" X 500' REINFORCED GUMMED TAPE 6/CASE

3mc 370 48" X 60' safety Walk Anti Slip Tape Gray 1/case

Pta 20l40 36" X 600' clear Surface Protection Film 1 Roll 25/skid

Pts Polyken 108 48mm X 23m Flame Retardant D/c Cloth Tape 24/case Natural

Tes 51904-00000-00 24mm X 50m Film Tape 36 Rolls Per Case