Duct tape is undoubtedly the unchallenged champion of supply versatility. This strong, durable material provides and unrivalled bond that was bound from the beginning to be used for more than ducting. Find a variety of sizes in our online catalog.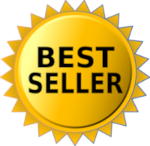 Sht 152300 Pc 589 Silver Cloth Duct Tape 48mm X 55m 24 Rolls Per Case

Sht 120954 Pc 460 Silver Duct Tape 48mm X 55m 24/cs 6 Mil Economy Grade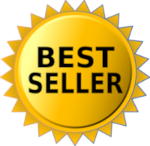 Shurtape® Pc595 Silver Polycoated Cloth - 48mm X 55m
8 mil economy grade cloth duct tape used for packaging bundling sealing seaming repairing holding and waterproofing. Good adhesion characteristics. Excellent conformability. Does not twist or curl during application.

3x450' reinforced Na Tape Brn 10rl/cs

Intertape Polymer Group 9600 Ductape 1.88-inch X 60-yard
10 Mil thickness.Heavy Duty Construction.Deisgned for good conformability.Meets UL 723 HUD and BOCA codes.

Ac6 Slv 48mmx54.8m Ipg-ipg 24
AC6 6 Mil Utility Duct Tape

Nei Sm-pc6182s 2" Silver Duct Tape 24/cs
NEI SM-PC6182S 2" SILVER DUCT TAPE 24/CS

Sht 104125 Pc 500 Sil 48mm X 55m 24 Per Case Silver Duct Tape

Sht 156710 Pc 460 Silver Duct Tape 72mm X 55m 16/cs 6 Mil Economy Grade 3" X 60 Yard

Sht 184031 Yellow Caution Barricade Tape 3" X 300' per Roll 16 Rolls/cs Bt100

Sht 200183 Pc 657 Silver Duct Tape 48mm X 55m 24/cs 14.5 Mil Premium Grade Co Extruded Cloth

Sht 200865 Pc 600 Yellow Duct Tape 48mm X 55m 24/cs General Purpose Cloth

Sht 202683 Pc 600 Red Duct Tape 42mm X 55m 24 Rolls Per Case General Purpose Cloth