Bn0045 Bio Neutralizer Tablets 45#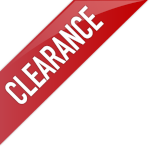 Ers Px300es Protexus Cordless Electrostatic Backpack Sprayer

Purtabs 3.3g Tablet, 200 Tablets Per Tub, 6 Tubs Per Case, Sold As Case
Safer than bleach, PURTABS 3.3g are a powerful and versatile disinfecting and sanitizing solution. Drop one tablet into the Protexus Sprayer tank to create a Hospital Grade Disinfectant with up to 800 sq. ft. of coverage area. Dissolve 4 tablets in the sprayer tank for the ability to kill C. diff in 4 minutes. No other product on the market is as versatile, affordable, and efficacious as the PURTABS 3.3g disinfecting and sanitizing tablet.

Purtabs 334mg Tablet, 100 Tablets Per Carton, 12 Cartons Per Case, Sold As Case
These EPA registered tablets dissolve quickly in water to form a sanitizing solution that is NSF D2 certified safe for food contact surfaces with no rinsing required. 1 tablet dissolved in the Protexus Sprayer Tank gives up to 800 sq. ft. of sanitizing coverage across all hard surfaces.

Purtabs 13.1g Effervescent Sanitizing/disinfection Tablets For Protexus Sprayers 256/btl 2/cs
Offering the same performance as our 3.3g product, PURTABS 13.1g allow you to mix large batches of solution at a cost comparable to that of even commodity bleach. PURTABS 13.1g offers powerful performance, six different solution concentrations, and is economical and sustainable. These disinfecting and sanitizing tablets eliminate the costly barriers to proactively disinfecting and sanitizing more of your facility than ever before.Purtabs Brochure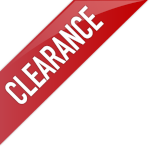 Purtabs 13.1g Effervescent Sanitizing/disinfection Tablets For Protexus Sprayers 256/btl
Offering the same performance as our 3.3g product, PURTABS 13.1g allow you to mix large batches of solution at a cost comparable to that of even commodity bleach. PURTABS 13.1g offers powerful performance, six different solution concentrations, and is economical and sustainable. These disinfecting and sanitizing tablets eliminate the costly barriers to proactively disinfecting and sanitizing more of your facility than ever before.Purtabs Brochure

Protexus Replacement Tank
Quart replacement bottle for Protexus Cordless Handheld Sprayer