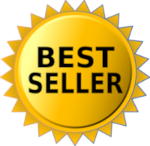 Waxed Paper Liners, Brown, Economical, 250 Per Case
Liners for use in item #6140. Economical.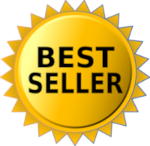 Gards Maxi Pads, Size 8, 250/carton
Multi-channel protection provides greater protection. Highly absorbent fibers minimize the potential for embarrassing leakage.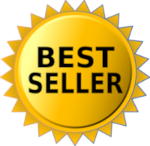 Tampons, Original, Regular Absorbency, 500/carton
Durable tampons with cardboard applicator and a reliable and easy to use choice. Convenient tampons are individually wrapped and in vend-style tube. Tampax®, a name women trust. Tampons are conveniently flushable, with a ardboard applicator.

Maxithins Regular-sized Maxi Pads

Anitary Napkin disposal, Paper Bag, 1000/cs
Sanitary Napkin Bag, 9 In. Height, 4 In. Width, Color White, Material Paper, Package Quantity 1000

Fpp 4101 Sanitary Napkin Courtesy Bags 1000/cs 4 X 2 X 9",null,8.000000000,0.000000000,cs,1,fpp-4101,femininenap 51189,sol 378hsm-j8000 8 Ounce Paper Hot Cup With Handle 1000/case Inner Pack 50/sleeve 20sleeves/cs Symphony Design"

Feminine Hygiene Receptacle White Abs Plastic Hospeco® 250-201w
Hospeco Feminine Hygiene Products Waste Receptacle White

White Wall Waste Receptacle With Lid
Keep sanitary waste contained and covered in bins inside each of your lavatories. By offering these convenient disposal options, you'll make your guests more comfortable and reduce the maintenance needed in your restrooms to prevent foul odors and unsightly waste in open trash cans.

Bob 270 Nsi Sanitary Napkin Disposal 1 Gallon Contura Series

Economy Towel Rags
Made of 100% terry cloth, these cut rags offer a cost-effective way to stay fully stocked with towels all over your facility. Perfect for general wiping and spill cleaning, these rags have no hems or seams and are sold by weight.

Sanitary Napkin Receptacle Metal White Floor Standing
Floor unit fits between stalls and has opening on both sides.

Hospeco 2201 9" Width X 10-3/4" Height X 9" Depth White Color C-swing Napkin Receptacle
For disposal of feminine hygiene products and other waste. Container has swinging lid that allows access from either side. Durable metal construction.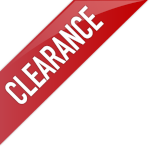 Rubbermaid Commercial Fg614000wht Compact Sanitary Napkin Receptacle, White
Tight-fitting lid helps contain odor..Removable rigid liner is easy to clean and maintain..Lightweight plastic construction won't rust, dent or chip..Smooth surface resists stains and is easy to clean..Five waxed paper refuse bags included..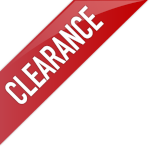 Personal Disposal Bags
A personal disposal bag provides a discreet and sanitary way to dispose of personal waste like tampons, pads, liners, and wipes. A pink floral pattern hides the contents of the bag, while microbial agents prevent the growth of odor-causing bacteria. Each bag has a fresh fragrance and is compatible with the Scensibles mounted dispenser.

Hospeco® Gards® #8 Box Maxi Pad
Multi-channel design for better absorbency. Gards® is a leading name in vended feminine protection. #8 size box is a flat pad.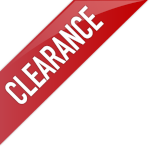 Universal Receptacle Liners
These economic poly liners feature a 6-inch handle that wraps around the receptacle to eliminate the need for anyone to reach inside to extract the liner for disposal. Compatible with most surface-mounted receptacles, this liner is leak-proof, antimicrobial, and has a fresh scent. An affordable option for high-traffic areas.

Economy Bar Mops
These economy bar mops offer reliable performance at a cost that benefits your business. Twenty-five pounds of small, 100% terry cloth bar mops keep you stocked and ready for every spill or mess that's bound to happen in any food service area.
Dual No. 1 Dispenser Free Slots, Whites Enamel
The Hospeco Away From Home Feminine Hygiene Products line includes all of the items needed for fully stocked public restrooms and other communal facilities, including a full line of sanitary vending machines, Maxithins® and Gards® sanitary napkins, panty liners and Tampax® Tampons.
Multi-channel Sanitary Napkins
Multiple strategic channels direct fluid into the absorbency of the pad, preventing leaks that would otherwise run off the edges. Individually wrapped, these maxi pads are perfect for vending or distribution in areas shared by multiple guests or staff members.

Personal Disposal Bag Dispenser
This mounted dispenser provides single dispensation of Scensibles personal disposal bags, preventing unnecessary waste and costs. Each dispenser is imprinted with easy-to-follow instructions for removing a bag, inserting waste, and leaving in a waste receptacle. Scensibles personal disposal bags are scented, antimicrobial, and discreet.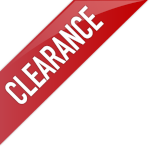 Sphergo Telescoping Handle 62"
Extend the reach of your Sphergo cleaning base with a telescoping handle that opens up to 62" long. This strong, aluminum handle will allow you to get the same effective clean you're used to from Sphergo in all your hard to reach places.

Bob 3500-100 Lock And Key Upper Part Of 3500 Dispenser

Hsp 2rotor Spindle For Dual #1 Vendor 2 Blade Rotor Napkin Side

Hsp 3rotor Tampon Rotor For Dual 1 Dispenser

Hsp 6rotor Tampon Rotor For Dual 1 Dispenser