Whether for slip resistance, cushioning, water absorption, cleanliness or anti-static, we know floor mats are a big part of your floor care needs. We provide an extensive line of floor matting to cover each area of your workplace. If safety and cleanliness are an important aspect of your business, shop our inventory to find the mats you need, today.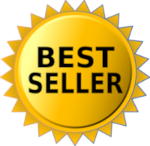 Ang Rpls-3/4-3/4-48p0 G81 No Seg 3/4 X 3/4 X 48 1000 Per Pallet No Perf Rubber Coated Pvc Spacer 1m Per Skid"
.

Antimicrobial Urinal Mats
Keep your restrooms sanitary and clean with fewer maintenance calls. These antimicrobial mats will capture fluids and eliminate odors without retaining any discoloration from urine. Disposable after up to a month of use. The self-drying surface allows you to mop around them as you normally would with no special precautions or extra steps.

P Shield Disposable Commode Mat 6/case Black With Black Interior
The P-Shield 2.0's unique on trend design provides an upscale look to catch errant urine splatters and neutralize them in the men's room for 60 days. It absorbs & neutralizes twice as much urine as other mats, preventing urine contamination to other areas. It has a non-slip tacky bottom layer that seals the urine in, prevents movement and protects floors.

3x10130 3'X10' #130 Sabre Brown Decalon Entrance Mat

4x5130 4'X5' #130 Sabre Brown Decalon Entrance Mat

3mm 19221 610 2 X 60 Yards Black Safetywalk Tape 2 Rolls/case"

Ale Mat4553clpl Studded Chair Mat For Low Pile Carpet 45 X 53" Clear"

4' x 6' brush Hog Mat Black
Andersen Brush Hog entrance outdoor floor mat. Attractive and durable outdoor mat. The BrushHog Plus is constructed of coarse nylon fiber similar to that used on outdoor athletic fields. 

4' x 6' dark Brown Waterhog Fashion Mat
Waterhog Drainable Mats are perfect for exposed outdoor locations where rain and snow are present. Water simply runs right off the sloped borders and thus does not pool within the mat. The raised square ("waffle-like") surface aggressively scrape shoes clean of dirt and water.

3' corrugated Runner Black

Safti-grip Latex-free Vinyl Bath Mat, 16 X 28, White
Stand upright without worry - this latex-free vinyl bathmat has suction cup stabilizers to prevent shifting. Textured surface effectively deflects slippery substances such as soap, shampoo or conditioner. Protects surface from scratches and stains. Easy to clean.
118 Arrow Trax™ 3 X 6 Charcoal
Arrow Trax™ mats provide exceptional performance in highly visible areas that require a subtly attractive yet functional matting product. The durable herringbone pattern offers non-directional scraping action and moisture retention, and a full 38 ounces of needle-punched yarn per square yard provides the highest degree of crush resistance in heavy traffic areas.

599 Oct-o-flex™ 4x6 Black
Oct-O-Flex™ is a heavy duty rubber outdoor entrance mat made to withstand the harshest weather conditions. The unique design has holes to drain water and debris away from the entrance, while the smooth top surface and beveled edges on all four sides make it wheel chair and cart friendly.

4' x 20' #200 Mat Waterhog Evergreen Cleated Backing #159

4' x 8' #200 Mat Waterhog Mat #154 Charcoal Cleated Backing

4' x 8' #200 Waterhog Mat #159 Evergreen Cleated Backing

6' x 22' #200 Mat Waterhog Evergreen Cleated Backing #159

Htm36-159br3h7 36" X 15' heated Walkway Mat 120v 12.9 Amps 3 Holes Front And Back 7' cord Bottom Right

130ss0035br 3' x 5' sabre Mat Brown

131c0036br 3 X 12 Dante 131 Brown Mat

131c0036br308 3 X 8 Dante 131 Brown Mat

131s0036br306 3 X 6 Dante 131 Brown Mat

371s0000sl 6 X 20 Master Trax 371 Lite Sisal Mat With Black Edging On All Sides

4103x4 3' x 4' 5/8 Anti Fatigue Mat Gray