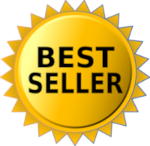 Body And Hair Shampoo, 1000ml, Fresh, 6/cs
Universal, pleasantly fragranced Hair & Body Shower Gel . The Estesol Hair & Body Wash is a pleasantly fragranced hair and body shower gel formulated to remove general workplace dirt and grime. The shower gel is light duty, BioPreferred and EcoLogo Certified, and formulated for one dose.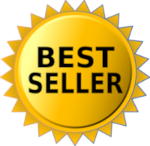 Symmetry® Hand Hygiene Hair, Hand & Body Foaming Wash
BKI 9007-1120 SYMMETRY FOAMING HAIR AND BODY WASH MILD FRAGRANCE 1250 ML 6/CASE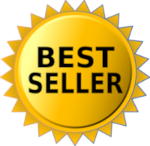 Hand Cleanser, Light Floral, 1000ml Bottle
For use with Kimberly-Clark Professional* Skin Care Cassette Dispenser (Kimberly-Clark Professional* 92144, sold separately).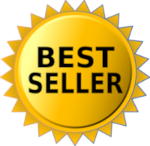 Body & Hair Care, Peach, 1 L Refill Cartridge, 8/carton
Cleanses the entire body and keeps hair looking shiny and soft. Hypoallergenic with skin and hair conditioners. Specially formulated for effective cleansing of the entire body. Perfect for use in any facility, including fitness clubs, spas and nursing homes.

Foaming Hair And Body Shampoo
CLARIO FOAMING HAIR AND BODY SHAMPOO SKIN CLEANSER 1000 ML 6/CASE

Lotion Hair And Body Shampoo
TRITON LOTION HAIR AND BODY SHAMPOO 2000 ML 6/CASE

Eco Smart 15 Oune Breck Conditioning Shampoo 6/case
2-in-1 conditioning shampoo formula

Dial® Amenities Soothing Aloe Formula, Shampoo, Fresh, 1 Oz
DIAL SOOTHING ALOE FORMULA SHAMPOO FRESH 1 OZ 288/CASE

Beekman 1802 Shampoo 4 X 1 Gallon Beekm009-01
CLS MARBEE009BEEKMAN1802 HAIR SHAMPOO GALLON 4/CASE

Beekman 1802 Conditioner 4 X 1 Gallons Beekm010-01
CLS MARBEE010BEEKMAN1802 CONDITIONER GALLON 4/CASE
Beekman 1802 Shower Gel 1.0oz Beekm008-00
CLS MARBEE012BEEKMAN1802 SHOWER GEL GALLON 4/CASE

Hair & Body Wash, Citrus Floral, 1000ml Bottle, 6/carton
Contains protein-enriched alternative to regular bar soap. Easy to use with Kleenex® dispenser system (sold separately). Fresh pump with each refill provides greater hygiene and better image. Easy recycling when pump is removed.

Breck Conditioning Shampoo , 0.75 Oz Bottle, 288/carton
Mild conditioning shampoo enriched with aloe vera is specifically formulated to suit any hair type. For everyday usage.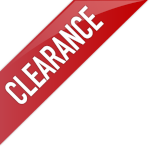 Rdi Sg-dif-t Be Different Shower Gel 25ml Tube 144/case 22/layer 6/layers 144/skid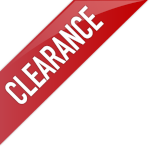 Body Wash And Shampoo 4 Gallon Bottles Per Case
Liquid Lotion that can be used as a shampoo or as a bath/skin cleaner. Specially formulated to leave hair soft and manageable and skin feeling clean and refreshed. Has a neutral pH formulation and a fresh scent. Viscous liquid produces luxurious foamy lather that rinses easily. Contains lanolin and protein conditioners.

Deb Hab2lt Estesol Hair And Body Wash Cartridge 2 Liter 4/case

Rdi Lt-dif-t Be Different Lotion 25ml Tube 144/case 22/layer 6/layers 144/skid

Kimberly-clark® Scott® Hair And Body Wash - 500ml
A protein enriched hair and body shampoo alternative to regular bar soaps that rinses clean without leaving a soapy residue. Citrus Floral Fragrance.

Dia 04025 Hair And Body Liquid Shampoo 1 Liter 8 Per Case Series #9

Refresh™ Luxury 3-in-1 Hair & Body
REFRESH LUXURY 3-IN-1 HAIR AND BODY AND SHAMPOO Luxurious 3-in-1 Shampoo, Conditioner and Body Wash

Dia 10230 Breck Conditioning Shampoo 1 Ounce Bottle 288/case

Pro-link® Optimum™ Foaming Hair & Body Shampoo
PRO-LINK® Optimum™ Foaming Hair & Body Shampoo - 1250mL OPTIMUM FOAM HAIR AND BODY

Dia 98954 Dial Breck Shampoo Pure Citrus 15 Ounce 6/case

Geo S8401 Cormatic Head And Body Wash 1 Liter/10 Per Case

Rdi Cd-dif-t Be Different Conditioner 25ml Tube 144/case 24/layer 6/layers 144/skid