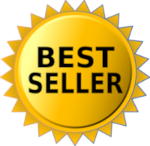 Xylene 55 Gallon Drum
Xylene/Xylol. Nelson Enamel Thinner can be used to reduce and clean up alkyd modified urethane enamels and like products. Great for cleaning spray equipment. Can be used to clean up after using alkyd based paints, stains and some varnishes.

Pure Usp Ethyl Alcohol 190 Proof
The use of ethyl alcohol is not limited to the production of drinking alcohol — it also serves a wide range of medical and sanitary purposes. Its ability to kill germs makes it a popular ingredient in antiseptic products such as the hand sanitizers and wipes many people purchase at the grocery store.

Aluminum Sulfate Solution
Aluminum Sulfate solution 55 Gallons

Heptane
Heptane 55 Gallon

Methanol
See Attached for Specification

Potassium Nitrate
Chemical Formula Appearance Attached

Hydrogen Peroxide 35% Gallon
Hydrogen peroxide (H2O2) is a clear, colorless, odorless liquid. It's a combination of hydrogen and oxygen and is available in many strengths (indicated by the percentage of dilution with water).

Sodium Hydroxide
Liquid caustic soda 25%

Sulfuric Acid
Sulfuric Acid, 93% Technical

Acetone
Acetone

Sodium Hydroxide 50% 55 Gallon Drum
Sodium hydroxide solution is a strong alkali. It is utilized in making cellophane, rayon, bleaches, dyes and drugs. It is also employed to abstract hydrogen sulfide from petroleum and to degrade lignin in wood in the paper industry.

Odorless Mineral Spirits 55 Gallon Drum
Is a highly refined, premium solvent that effectively thins and blends well into oil-based paint, stain and varnish, and has no odor. It is an excellent cleaner for brushes and equipment. It also removes and dissolves grease, grime, and oil from most surfaces.

3003055 Intercool P-300 30% 55 Gallon Drum

Bre 375442 Dow Frost Concentrate 55 Gallon Drum

Citric Acid Anhydrous, Fine Granular Usp-nf/fcc
Citric Acid Anhydrous, Fine Granular USP-NF/FCC (Excipient/Food Use Only)

Bre 41958 Ethylene Glycol 55 Gallon Drum 515#

Bre 451829 Mineral Spirits Mineral Spirits Regular 55 Gallon Drum 360#
Mixtures of hydrocarbons make up mineral spirits. It is derived from the refining process of petroleum. The three different grades of white spirits, determined by the crude oil used as starting material and the conditions of distillation, are low-flash, regular, and high-flash. Do not mistake mineral turpentine with turpentine, as the two are markedly and chemically distinct.

Bre 772282 Sodium Hydroxide Solution 50% Membrane

Bre 966095 Sulphonic Acid Ddbsa 55 Gallon Drum

Bre Diw-55 Deionized Water 55 Gallon Drum

Cii 8608-005 Bio Rem 2000 Oil Digester 5 Gallon Pail

3003005 Intercool P-300 30% 5 Gallon Pail

30030275 Intercool P-300 30% 275 Gallon Tote

P300c Intercool P-300 Concentrate 5 Gallon Pail

Wts Water Treatment Services