We carry janitorial carts and equipment to suit any workplace janitorial needs. Browse our online inventory for everything you need to keep your place of business in proper, functioning order.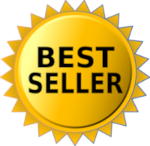 Venom 20" 1.5hp 175rpm All Metal Floor Machine With Pad Driver"
The Viper Venom 20"heavy duty floor buffer is multipurpose designed to clean, strip, or polish almost any floor surface. Other applications include: carpet bonnet cleaning or shampooing, and gym floor screening. It has a 1.5 hp dual capacitor motor with an operating speed of 175rpm and its all metal construction makes it long lasting

Wsr 10090870 Bolt 20" Sp20x Floor Polisher 115v 60hz 1.5hp Motor Die Cast Aluminum Motor Base And Handle Housing 50 Foot Power Cord

Walk-behind Compact Floor Scrubber Bd 38/12 C Bp 15" Brush With High Performance Lithium Ion Battery
Highly maneuverable, user-friendly and easy-to-maintain, the BD 38/12 C Bp scrubber drier is a high efficient tool for cleaning small areas and cluttered surfaces. .

Poe 107408121 Sc100 Auto Scrubber Complete Upright 12" Corded With Carpet Care Kit Has Blue Brush And Plastic Shoe
Equipment available when it is needed most.

Compass 2
One machine, one purpose, one totally clean environment.

Bolt 20 Floor Polisher Dual Speed 175/300 Rpm 115v 60hz 1.75hp With High Speed Pad Driver Motor Die Cast Aluminum Motor Base And Handle Housing 50 Ft Power Cord
Look no further if you need a floor machine to help you get your restorative work completed quickly. Featuring a robust motor, startup and run capacitors, cord strain relief, and a stronger handle housing, the Bolt will not let you down. Our Bolt low-speed and dual-speed floor machines are high quality, durable machines offering power and versatility for scrubbing and stripping. It features an adjustable handle height to accommodate various user heights and the five inch non-marking wheels allow for easy transportation.