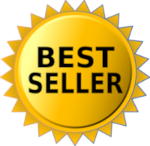 Lunch Napkin 12 X 13
Stay within budget with these excellent luncheon napkins. Absorbent paper provides high-quality performance. Includes 6 packs of 1000 napkins. 1/4-Fold lunch napkins, 1-PLY, 11 x 13, White. Stay within budget with these excellent luncheon napkins.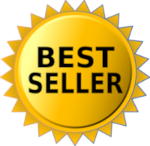 La Govo Dinner Napkins 2-plu Napkins 2700 Per Case
White soft and absorbant napkins, Lagovo is a diverse line of paper napkins. Ranging from dinner napkins to beverage napkins, tall fold napkins and single low fold napkins. Lagovo is a durable and elegant napkin that makes any mess a snap to clean away.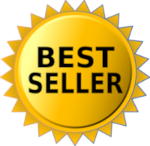 Dixie Ultra® Interfold 2-ply Napkin Dispenser Refill, White
Dixie Ultra Interfold 2-ply Napkin Dispensing System, reduces overuse, improves customer experience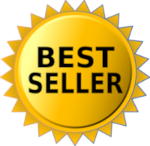 Lunch Napkin, 11
Sturdy, absorbent napkins are a great choice for everyday use. They're an economical option for high-traffic usage. Ideal for breakrooms and cafeterias.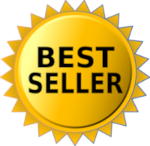 Beverage Napkin 10 X 10 1 Ply 1000 Per Pack 4pk/cs
Lagovo Beverage Napkins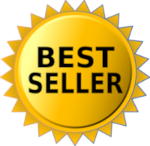 Beverage Napkins, 2-ply, 9 1/2 X 9 1/2, Black, 1000/carton
Beverage Napkins, Cocktail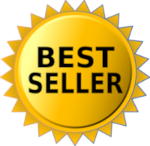 Scott® Mega Cartridge Napkins
Gives you a perfect solution to napkin overuse. You get one-at-a-time dispensing easy loading high capacity & reduced consumption. Use Dispensers: 09023 09064 09135 9908.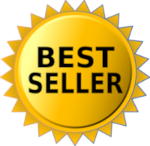 Hof 180720 15 X 17" White 2 Ply Dinner Napkin 1/8 Fold
Dinner Napkin

Low Fold 1 Ply Napkins 400 Per Pack 20pk/cs
Economical 1-ply Tidy Nap napkins are our smallest dispenser napkin for limited-menu service operations.

Beverage Napkins, 2-ply, 9 1/2 X 9 1/2, Burgundy,
HOF 180324 610D24 BURGUNDY 2 PLY BEVERAGE NAPKIN 1000 PER CASE INNER PACK 250/PACK 4 PACK/CASE NAPKIN SIZE 9.5 X 9.5

N. F. String & Son, Inc. White Napkin Bands, Pre-cut, 2000 Per Box
Quality Pre-Cut White Napkin Bands.4-1/2" X 1-1/2" Bands for Secure Wrapping.Self-Sealing Glue.2,000 white bands per box.MADE IN THE USA.

Express Napkin 8.3 X 13
PPS QNW12500 EXPRESS NAPKIN 8.3 X 13" WHITE 1/4 FOLD 6000 PER CASE INNER PACK 500/PK 12/PACK/CS 50/SKID"

Pps Tfn1p010000 7 X 13.5 1 Ply White Tall Fold Napkin 10,000/case 500/bag 20 Bags/cs 36/skid

Pps 3500 10.87 X 6.33 Tall Fold Dispenser Napkin 10,016 Per Case 313/pack 32 Pack/cs 42/skid

White Dinner Napkin 2 Ply 15 X 17 3000/cs
This dinner napkin has a 2-ply design and large 15" x 17" unfolded size, making it perfect for cleaning up spills. It also easily covers patrons' laps to protect their clothing throughout their dining experience. Packaged with a 1/8 fold, ideal when placing silverware before seating. Sold per case of 20 packages of 150 napkins per package

Nps 2-ply Dinner Napkin - 15" X 17"
..

Napkin Easynap Intrfld Brwn 6.5x9.8 1p6m
EasyNap® high capacity dispenser napkin system controls usage by dispensing napkins one at a time. Independent research has proven napkin usage is reduced by 56.6% when switching from smaller tall fold style & by 30% when switching from larger standard MorNap style to EasyNap in a QSR environment. Simple for employees to load, easy for customers to use, and easier than ever for you to save money. Over 50% reduction in case size frees up valuable storage space and usage reduction means less inventory needed on hand. All of which makes EasyNap® a very easy decision when you want to deliver quality, service, and value while controlling costs. Folded Size (W x L) 6.5" x 5".

Hof 180517 2 Ply Ecru Dinner Napkin 1000 Per Case #602 D-17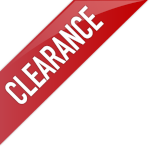 Hof 125023 Flat Pack 16 X 16" Linen Like Dinner Napkin 1000/cs"
Napkin,Dnnr,16X16,Wh, Dinner Napkins, 2-Ply, 16 X 16, White, 1000/Carton

Hof 125028 16" X 16" Linen Like Dinner Napkin 500/cs

Hof 180430 Dinner Napkins Natural 2 Ply 15" X 17" 1/8 Fold 1000/case Earth Wise Tree Free

Pps D1213 Dispenser Napkin 12 X 13 Bleached 1 Ply 6000 Per Case Inner Pack 250/pack 24/case

Pps Drc3300gt6 12 X 16 Guest Towel 1/6 Fold 500 Per Case Drc Material 54/skid