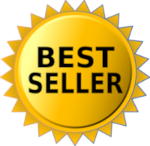 Lunch Napkin 12 X 13" 6000/cs 1/4 Fold White
Stay within budget with these excellent luncheon napkins. Absorbent paper provides high-quality performance. Includes 6 packs of 1000 napkins. 1/4-Fold lunch napkins, 1-PLY, 11 x 13, White. Stay within budget with these excellent luncheon napkins.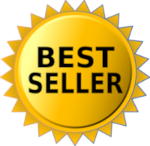 White Dinner Napkin 2 Ply 15 X 17 3000/cs
This dinner napkin has a 2-ply design and large 15" x 17" unfolded size, making it perfect for cleaning up spills. It also easily covers patrons' laps to protect their clothing throughout their dining experience. Packaged with a 1/8 fold, ideal when placing silverware before seating. Sold per case of 20 packages of 150 napkins per package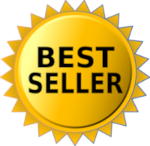 Dixie Ultra® Interfold 2-ply Napkin Dispenser Refill, White
Dixie Ultra Interfold 2-ply Napkin Dispensing System, reduces overuse, improves customer experience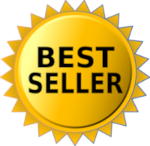 Scott® Mega Cartridge Napkins
Gives you a perfect solution to napkin overuse. You get one-at-a-time dispensing easy loading high capacity & reduced consumption. Use Dispensers: 09023 09064 09135 9908.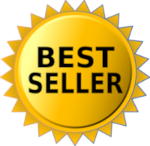 Beverage Napkin 10 X 10 1 Ply 1000 Per Pack 4pk/cs
Lagovo Beverage Napkins are Soft, Absorbent, Durable Napkins. This versatile napkin also serves an economical alternative to small plates, as it's great for snacks, desserts, and hors d'oeuvres as your catered event or private party. This napkin's petite size is perfect for cocktails and other functions, where using larger dinner napkins is simply wasteful! Add these dependable beverage napkins to your catering business's portable bar, restaurant, cafe, and other businessfor a great valuable without compromising quality!

Pps Qnw12500 Express Napkin 8.3 X 13" White 1/4 Fold 6000 Per Case Inner Pack 500/pk 12/pack/cs 50/skid"

Beverage Napkins, 2-ply, 9 1/2 X 9 1/2, Black, 1000/carton
Economically priced beverage napkins help you protect your surfaces without breaking the bank. Attractive, extra-absorbent, coin-embossed design.

Lunch Napkin, 11" X 13", White, 6000/carton
Sturdy, absorbent napkins are a great choice for everyday use. They're an economical option for high-traffic usage. Ideal for breakrooms and cafeterias.

Hof 180720 Dn 702-8 15 X 17" White 2 Ply Napkin 3000/cs 1/8 Fold"

Beverage Napkins, 2-ply, 9 1/2 X 9 1/2, Burgundy, 1000/carton
Economically priced beverage napkins help you protect your surfaces without breaking the bank. Attractive, extra-absorbent, coin-embossed design.

Low Fold 1 Ply Napkins 400 Per Pack 20pk/cs
Economical 1-ply Tidy Nap napkins are our smallest dispenser napkin for limited-menu service operations. These quality napkins are designed to be used with most low fold table and cafeteria napkin dispensers for quick and easy dispensing. These low-fold napkins come in an economy-sized case for added convenience and savings. This is especially helpful for establishments with space constraints.

Dinner Napkin, Regal Embossed, 2-ply, 1/8 Fold, 17" Length X 15" Width, Burgundy (8 Packs Of 125)
Hoffmaster embosed decorator beverage napkin. Burgundy color. 2 Ply thick. 1/8 Fold per napkin. Measures 17-inch length by 15-inch width.

"pps Tfn1p010000 Napkins 1 Ply White Tall Fold Dispenser 10,000 Per Case 500/bag 20 Bags/cs 36/skid"

N. F. String & Son, Inc. White Napkin Bands, Pre-cut, 2000 Per Box
Quality Pre-Cut White Napkin Bands.4-1/2" X 1-1/2" Bands for Secure Wrapping.Self-Sealing Glue.2,000 white bands per box.MADE IN THE USA.

La Govo Dinner Napkins 2-plu Napkins 2700 Per Case
White soft and absorbant napkins, Lagovo is a diverse line of paper napkins. Ranging from dinner napkins to beverage napkins, tall fold napkins and single low fold napkins. Lagovo is a durable and elegant napkin that makes any mess a snap to clean away.

Nps 2-ply Dinner Napkin - 15" X 17"
..

Napkin Easynap Intrfld Brwn 6.5x9.8 1p6m
EasyNap® high capacity dispenser napkin system controls usage by dispensing napkins one at a time. Independent research has proven napkin usage is reduced by 56.6% when switching from smaller tall fold style & by 30% when switching from larger standard MorNap style to EasyNap in a QSR environment. Simple for employees to load, easy for customers to use, and easier than ever for you to save money. Over 50% reduction in case size frees up valuable storage space and usage reduction means less inventory needed on hand. All of which makes EasyNap® a very easy decision when you want to deliver quality, service, and value while controlling costs. Folded Size (W x L) 6.5" x 5".

Hof 180517 2 Ply Ecru Dinner Napkin 1000 Per Case #602 D-17
Flat Napkin Band 1 1/2" X 4 1/4" Burgundy 20,000 Per Case
Protect restaurant flatware from becoming dusty prior to use by wrapping them in Burgundy Napkin Bands. These napkin bands are made from burgundy bond paper and feature self-sealing glue on each end to lock out dust or dirt particles. Quick and easy to use, they assist in meeting the FDA food guidelines by keeping cutlery clean and preventing food borne illness. Stylish, they are perfect for adding some color and festivity to any meal

Hof 125023 Flat Pack 16 X 16" Linen Like Dinner Napkin 1000/cs"

Hof 125028 16 X 16" Linen Like Dinner Napkin 500/cs"

Hof 180430 Dinner Napkins Natural 2 Ply 15 X 17" 1/8 Fold 1000/case Earth Wise Tree Free"

15 X 17 Red Dinner Napkin 2 Ply 1000/case Inner Pack 125/pk 8 Pk/cs
Add a splash of color at any occasion with Hoffmaster's 180511 2-Ply Red Paper Dinner Napkins. These disposable dinner napkins feature a regal embossed pattern along the borders and are poly-packaged in eight packs of 125 each for increased sanitation.

Hoffmaster Dinner Napkin,wt,3ply,1/8 Fold,pk2000 (pk/2000) Model: 180700
Dinner Napkin, White, Pattern Plain, 3 Ply, Fold Type 1/8 Fold, Folded Dimensions 8-1/4 In. x 4-1/4 In., Sheet Size 17 In. x 17 In., Pack Count 100, Packs per Case 20, Package Quantity 2000