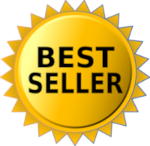 Pkc 48h.30.0190 Plastic Strapping 1/2 X 9000' 300# Test 16 X 6 Core Hand Grade Film Black Use Pkc S-40a 1/2" Open Seal With This Item 24 Coils Per Skid"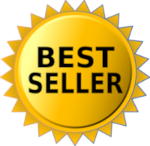 Pkc 5820756b57 Hpc5875b 5/8 X 5700' .20 Guage Black Polystrapping 750# Tensile Strengh General Purpose Machine Grade 16 X 6 Core 28/pallet"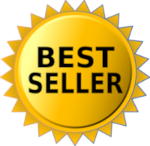 Pkc 48h.60.0172 1/2 X 7200ft 600lb 16x6 Core Plastic Strapping Black Hand Grade Strapping 24 Coils/skid"

Pkc 48m.32.2299 1/2 X 9900' 8x8 Polyprop Strapping 325 Test White Machine Grade Strapping 24 Coils Per Skid"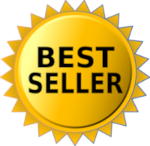 Pkc 48h.50.0172 1/2 X 7200ft 500lb 16x6 Core Plastic Strapping Black Hand Grade Film 24 Coils Per Skid"

48m.32.2399 1/2" X 9900' poly Clear Strapping 24/skid Machine Grade 0.24 Thickness 325# Break 8 X 8 Core

1/2 X 7500' white Poly Strapping Coil With 11 X 7.5 Core
This poly strapping is great for light duty to medium duty applications. This kind of poly banding contains elastic memory which will absorb shock and keep the strap tight during shipping and handling.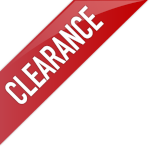 5/8 X 3600 .030 Black Polystrapping 16" X 6" 1100# Strength 28/skid"
Our Black 5/8" x 3600' Hand Grade Polypropylene Strapping is economical and very easy to use. This embossed Polypropylene Strapping can perform tasks such as box closure, bundling, and palletizing. This 1/2 inch by 7200 feet Hand Grade Poly strapping is only half the weight of steel strapping, and it does not have sharp edges making it much safer to use.

1/2" X 7,200` .027 500# 16 X 6 Black Hand Grade Poly Strapping #h1250emb072t7
1/2" x 7200` .027 500# 16 x 6 Black Hand Grade Poly Strapping #H1250EMB072T7
1/2" - 3/4" economy Poly Strapping Tensioner - Mip300 / Ep1100
1/2" •3/4" Poly Strapping Tensioner •MIP300 / EP1100

1/2" X 9,000` .015 300# 16 X 6 Black Hand Grade Poly Strapping
1/2" x 9000` .015 300# 16 x 6 Black Hand Grade Poly Strapping

1/2" X 8,900` .026 410# 16 X 6 Black Hand Grade Poly Strapping
1/2" x 8900` .026 410# 16 x 6 Black Hand Grade Poly Strapping

1/2" X 7,200` .031 600# 16 X 6 Black Hand Grade Poly Strapping #h1260emb072t7
1/2" x 7200` .031 600# 16 x 6 Black Hand Grade Poly Strapping #H1260EMB072T7

1/2" X 7,200` .031 600# 16 X 6 Black Machine Grade Poly Strapping
1/2" x 7200` .031 600# 16 x 6 Black Machine Grade Poly Strapping

1/2" X 7,200` .031 600# 16 X 6 Yellow Machine Grade Poly Strapping
1/2" x 7200` .031 600# 16 x 6 Yellow Machine Grade Poly Strapping

1/2" X 9,900` .023 300# 8 X 8 White Machine Grade Poly Strapping
1/2" x 9,900` .023 300# 8 x 8 White Machine Grade Poly Strapping

1/2" X 7,200` .031 600# 8 X 8 black Machine Grade Poly Strapping
1/2" x 7,200` .031 600# 8 x 8 Black Machine Grade Poly Strapping

1/2" X 9,900` .023 300# 9 X 8 White Machine Grade Poly Strapping
1/2" x 9900` .023 300# 9 x 8 White Machine Grade Poly Strapping

1/2" X 6,600` .026 500# 9 X 8 Black Machine Grade Poly Strapping
1/2" x 6,600` .026 500# 9 x 8 Black Machine Grade Poly Strapping

1/2" X 9000` .015 300# 8 X 8 Black Hand Grade Poly Strapping
1/2" x 9000` .015 300# 8 x 8 Black Hand Grade Poly Strapping

1/2" X 7,200` .031 600# 8 X 8 Black Hand Grade Poly Strapping
1/2" x 7,200` .031 600# 8 x 8 Black Hand Grade Poly Strapping
1/2" - 3/4" regular Duty Poly Strapping Tensioner - Mip370
1/2" •3/4" Deluxe Poly Strapping Tensioner •MIP370

1/2" - 3/4" Heavy Duty Poly Strapping Tensioner - Mip380 / Ep1150
1/2" •3/4" Heavy Duty Poly Strapping Tensioner •MIP380 / EP1150

1/2" Wire Poly Strapping Buckles #8pg0500b / #sb12sd
1/2" Wire Poly Strapping Buckles #8PG0500B / #SB12SD

1/2" Plastic Poly Strapping Buckles (1000/case)
1/2" Plastic Poly Strapping Buckles (1000/case)