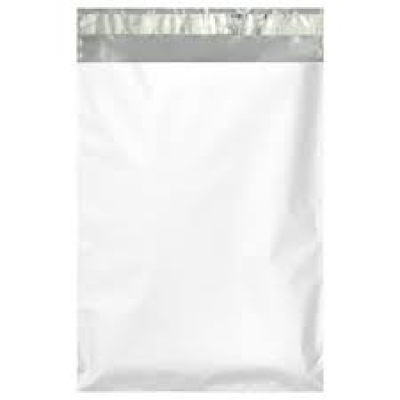 Poly mailers are a cost-effective, lightweight shipping option for non-fragile items like clothing. These self-sealing, water-resistant packages will keep your items contained in a durable envelope with clear, printed shipping instructions.

Printmaster White Wove 24# #11 Window Envelope
Print Master white woven envelope in hard case. 2500 per Box

Polyair Fastpak® Courier Envelope - 12" X 15.5"
Available in standard and custom sizes.

Pps Rpscpm1215bl S-11483blu Poly Mailer Envelope 12" X 15.5" 100/cs Blue

Nec 10132870 10" X 13" 28/70# White Catalog Envelope 500/case
NEC 10132870 10" X 13" 28/70# WHITE CATALOG ENVELOPE 500/CASE

Pps S-6405 10" X 13" Vinyl Envelopes With Hang Hole 50/pack
PPS S-6405 10" X 13" VINYL ENVELOPES WITH HANG HOLE 50/PACK

Unt Qua44926 9 X 12 #10 Redi Strip Security Tinted Envelope 100/box 1/2 Square Flap Redi Strip Closure
UNT QUA44926 9 X 12 #10 REDI STRIP SECURITY TINTED ENVELOPE 100/BOX 1/2 SQUARE FLAP REDI STRIP CLOSURE

Nec 378x878 3 7/8" X 8 7/8" #9 Spec Window Envelope 2500/case With Black Woodgrain Tint Window 1 1/4 X 4 - 4 1/2 X 1/2
NEC 378X878 3 7/8" X 8 7/8" #9 SPEC WINDOW ENVELOPE 2500/CASE WITH BLACK WOODGRAIN TINT WINDOW 1 1/4 X 4 - 4 1/2 X 1/2