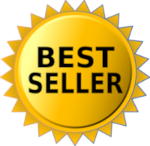 Orange Tough® 40 (224004)
Water-dilutable, water-rinsable, d-Limonene based multi-purpose degreaser.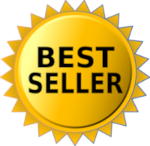 Chewing Gum And Candle Wax Remover 7 Ounce Can 12 Per Case
Spraypak Instantly Freezes To -6 Degrees Does Not Leave Ring Or Residue Net Weight 5.5 Ounce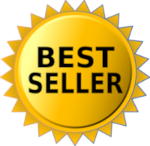 Super-sorb Liquid Spill Absorbent, Powder, Lemon-scent, 12 Oz. Shaker Can, 6/box
Absorbs 60 times its weight immediately! Easy, sanitary disposal of blood, vomit or other liquids. Sprinkle granular absorbent onto spills, sweep up. Quat and microbiocide eliminate odors.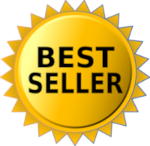 Bh-38® (203804)
Butyl Cleaner. Industrial strength, butyl-based cleaner/degreaser. Economically handles a variety of cleaning jobs.

Heavy Duty Oven Cleaner, Fresh Scent, Foam, 14.5 Oz Aerosol, 12/carton
Heavy-duty formula effectively dissolves tough baked-on food, grease and grime. Cleans warm or cold ovens. Also for use on broilers, barbecue grills and stainless steel surfaces.

Spray Scents Metered Air Freshener Dispenser Preset
SPRAY SCENTS METERED AIR FRESHENER DISPENSER PRESET 15 MINUTE INTERVAL 12/CASE

Vandal Mark Remover - 4334105
SprayPAK® Vandal Mark Remover clings to vertical surfaces without dripping or running. Washes away with soap and water.

Sc-200 1 Gallon (4 Per Case)
Industrial Cleaner. Heavy-duty, solvent-based cleaner/degreaser for the tough jobs.

956900 Cog Low Flow Metering Tip Purple 2 Oz
We have a dedicated Service Department here to help you select the correct part for your equipment.

Symplicity™ Sanibet™ Sanitizer
SYMPLCITY SANIBET MULTI RANGE SANITIZER DISINFECTANT DEODORIZER 2 LITER 4/CASE

Leather Wipes, 7 X 8, 30/canister, 4 Canisters/carton
Premium, top-quality leather wipes are designed to help care for and maintain the natural beauty of leather products. Leather wipes not only clean leather, but also condition, protect and restore all kinds of leather products. Wipes are specially formulated using a sophisticated micro-oil emulsion process with six natural oils.

Discovery Products Carbon Off Cleaner (19-ounce Can)
For light carbon removal-carbon off is a new and wonderful way to remove carbon from your pots, pans, grills, chinese woks,popcorn kettles, teflon,glass, brick waffle bakers, deep fryers, stove parts, broilers & rotisseries roasting & sheet pans all metal surfaces. 19 oz aerosal can. Product CANNOT be sold in or shipped to California.

Fume Free Max Oven Cleaner, Foam, Lemon, 24oz Aerosol, 6/carton
Advanced cold-oven technology penetrates tough oven grease and effectively cleans without lye or harsh fumes, so there's no need for protective gloves. Use on ovens, broilers and barbeque grills. NSF Category Code A8.
Cutter Exp® Hw (292555)
A multi-functional soluble oil-based product designed to be diluted with hard water to perform heavy medium and light duty machining and grinding operations. Contains superior corrosion inhibitors.

Alpet E3 Plus Hand Sanitizer Spray
SA10014 ALPET E3 PLUS HAND SANITIZER SPRAY GALLON 4/CASE

Snb-130® (213055)
Super-Strength Non-Butyl Degreaser. Provides extra degreasing boost needed to cut through greasy, oily build-ups and encrustations.

Orange Tough® 40 (224055)
Water-dilutable, water-rinsable, d-Limonene based multi-purpose degreaser.

Spartan Grind Safe Synthetic Grinding Fluid - 55 Gal.
A nitrite-free oil-free synthetic chemical fluid specifically designed for high speed grinding operations on most metals. Eliminates foaming and misting in high speed grinding. Increases wheel life improve surface finish. Helps prevent wheel loading.

Tough Duty® Nb 1 Gallon (4 Per Case)
Ready-to-use industrial strength all-purpose cleaner and degreaser. NOTE: See RTU Handi Sprays for quart prices.

Oven And Grill Cleaner, 19oz Aerosol, 6/carton
Institutional formula with heavy-duty cleaning power for fast and easy cleaning of institutional, industrial, and commercial surfaces. Works immediately on warm or cold ovens.

Simoniz® Graffiti Remover - 20 Oz.
Specially designed to remove vandal marks including crayon ink spray paint etc. from many different types of surfaces. Also effective in removing ink marks from vinyl and carpet.

Simoniz® Chewing Gum Remover - 12 Oz.
Easily removes chewing gum candle wax putty and other gummy substances. Removal is easy and no staining or chemical residue is left behind.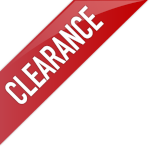 Champion Foaming Cleaner Aerosol 17 Oz Can 12 Per Case Disinfects And Deodorizes

Twinkle® Stainless Steel Cleaner & Polish -17 Oz. aerosol
Cleans and beautifies stainless steel, brass, chrome. Leaves no oily film. Polishes as it cleans. Removes grease, dirt, fingerprints, smudges and watermarks.

Sc-200 (220005)
Industrial Cleaner. Heavy-duty, solvent-based cleaner/degreaser for the tough jobs.