Cargill Rock Salt - 50 Lb.
Premium quality, high-grade rock salt. The most economical choice in high-quality salt. Dissolves evenly for free-flow through brine tank. No mushing or caking. Recommended for side-by-side water conditioning units.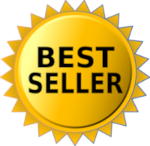 Industrial Blue Fast Acting Ice Melt 50lb Bags 50/skid Melts To: -10ºf.
Industrial Blue is a fast-acting blended ice melt includes calcium chloride pellet for instant melting power and SWI20 corrosion inhibitor to help keep surfaces safe. Industrial Blue is also sprayed with a blue color indicator for easy and efficient application. Melts to: -10ºF.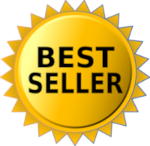 Calcium Chloride Ice Melt, 50 Lb. Bag 50/skid
SCOTWOOD INDUSTRIES 50#BAG-EXCEL Calcium Chloride Ice Melt, 50 lb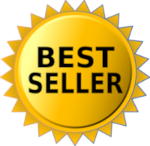 Keep It Green Ice Melt Blend 50 Pound Bag With Cma 56/skid Eco Smart Green Tinted Melts 0 To -18c Contains A Blend Of Potassium And Sodium Chlorides
Keep It Green Snow & Ice Melter is a unique product. Despite the many claims of companies offering a "green ice melter", we consider Keep It Green to be the only REAL green ice melter on the market.

50 Lb Bag Rock Salt Ice Melt 49 Bgs/skid
American Rock Salt Halite is available in 50 lb. bags. It is fast acting and has superior melting power. American Rock Salt Halite begins melting ice quickly and keeps melting it for an extended period of time.

Cargill Diamond Crystal® Greenmelt® Ice Melt - 50 Lb Bag
A green-tinted high performance ice melter containing a blend of sodium, potassium and magnesium chlorides for faster melting than regular rock salt. Green-tinted, easy-to-see coverage on ice and packed snow. Formulated for minimal to no staining when used as directed.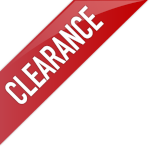 14" X 17" Poly Snow Shovel Heavy Duty Poly Blade Grip Handle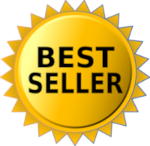 Calcium Chloride Flakes 50 Pounds China Origin 48/skid
Melts Ice to -25 F, Generating Melting Heat Upon Contact. Safe for Concrete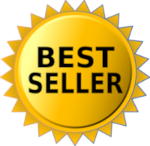 Peladowtm premier Ice-melt – The Best On Ice 50 Pound Bag
PELADOW™ Premier Snow & Ice Melter is the fastest-acting, most effective product available for melting snow on sidewalks, steps and drives, and preventing ice-related accidents.
50 Pound Bag Rock Salt 49 Bags/skid
Designed to effectively, efficiently, and economically de-ice surfaces

Ice Icesb4500 Ice Melt Spreader 10 Pneumatic Tires 100 Lb Capacity"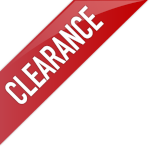 Pps Bmrs Bulk Mixed Ice Melt Blend Mixed Product Of Ice Melting Blends Calcium Rock Salt That Were Damaged

0
0

Scotwood De-icing Rock Salt - 50 Lb. Bag
Rock Salt also known as Sodium Chloride is the most simple and cheapest ice melt option. Sodium Chloride requires multiple applications to be effective. Melts to 25 F. Prevents ice from accumulating.

Scotwood Excel Calcium Chloride - 50 Lb. Bag
Melts to -25 F 94-97% pure calcium chloride pellets.

Calcium Chloride Ice Melt, 50 Lb. Bag
SCOTWOOD INDUSTRIES 50#BAG-EXCEL Calcium Chloride Ice Melt, 50 lb

Scotwood Traction Melt® Ci Ice & Snow Melter - 50 Lb. Bag
Each granule is encapsulated by liquid magnesium chloride for fast-acting environmentally friendly ice control. Corrosion inhibitor is added to reduce damage to metal surfaces. Ideal for icy situations on the road and where additional traction is needed. Safe on concrete and vegetation when used correctly. Effective in cold temperatures; melts ice down to 0° F. No gloves or masks required.

Winter Heat Calcium Chloride Pellets 50lb, 50/skid
Scotwood Winter Heat Calcium Chloride Pellet 50lb is the fastest dry de-icer to melt at all temperatures. Its melting point starts 25 degrees below fahrenheit. These pellets will work longer for less frequent applications and will give off heat as they dissolve.

Stk Im100 Flamethrower Ice Elimintr 100#/bx Ice Melter True North
.

Crg Em50 Early Melt Ice Melter 50# Bag Attacks Ice Before During And After The Storm Apply Before Snowfall To Prevent Ice From Bonding To Pavement 50# Bag 49 Bag/pallet
.

Impact® Handi-spreader - Green/white
Ideal tool to spread ice melt or lawn care products. Cover area 6' to 12' wide three convenient settings. Rust and corrosion-proof. 9"W x 9 1/2"D x 8 1/4"H.

Winter Rinse Concentrate Gallon 4 Per Case
Removes winter salt and chemical stains from carpet, floors and equipment. Use as a neutralizer for floor stripper solution prior to applying finish

Ice Icest05902 24 Poly Snow Shovel With Heavy Duty Wood Handle 12 X 24"

Ez Melt Premium 50 Pound Bag
EZ Melt Premium Ice Melt is specially formulated with proprietary blend of Sodium Chloride, Potassium Chloride and Calcium Magnesium Acetate (CMA). Ice Melt Plus is coated with a safety green color to help ensure uniformity, while minimizing overlapping. Ice Melt Plus also includes filler particles to aid in traction. The CMA reduces corrosiveness of the mixture. These premium ingredients are screened for use in spreaders to maximize coverage.

05923 36 In. D Poly Snow Shovel