We carry economical, disposable table top options, so that you don't have to skimp on the style and presentation that leaves a lasting impression on guests and clients. Shop our online selection for table cloths, place mats, doilies, decorations, and more, and find what you need today.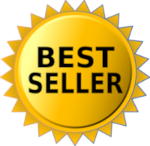 Hoffmaster® Anniversary Scalloped Traymat -12 3/4 X 16 5/8
Available in various sizes.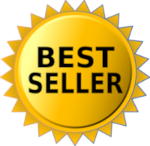 10" X 14" Red Colored Paper Placemat With Scalloped Edge - 1000/case
dd a touch of color to your tables with this Hoffmaster 310521 10" x 14" red colored paper placemat with scalloped edge! Not only will the bold, red color accent your decor, the placemat will also create a sanitary, individual surface for your guests to enjoy a meal on. Plus, it can easily be laid on tables or a bar at your restaurant or catered event.
Red Placemats 9.25" X 13.25", Package Of 1000
These decorative placemats help you in creating a memorable dinning experience without making expensive, permanent changes.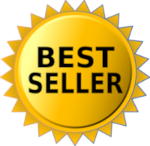 Ach Cc6911b Clamshell Container 100/case black Bottom Clear Top Size 6 X 9 X 3
.
54 X 54 Bittersweet Tablecover 50/case
Hoffmaster's (220408) 54" x 54" Bittersweet Cellutex Table Cover provides two layers of high-absorbency tissue with a "spill-proof" poly liner for optimal protection from spills and stains. The embossing pattern on this table cover prevents the layers from separating.
Reynolds® Del-pak® Bulk Pack Lid - natural
Attractive easy-to-use Reynolds® Del-Pak containers and secure one-size-fits-all snap-on lids keep foods fresh and flavorful. They outperform other plastic containers for oily and acidic foods - ideal for citrus fruit salads gourmet peanut butter Italian and Mexican sauces and salads made with mayonnaise. There's no taste or odor transfer.

Hoffmaster® Cellutex 4108 Tablecover - White (w)
Cellutex® tablecovers are made from a 1 ply spill-proof poly liner with 2 plys of highly absorbent tissue. The overall embossing ensures no separation of layers. 54" x 108" 2 ply paper 1 ply poly.

Reynolds® Rigid Aluminum Lid
All lids fit securely to keep foods fresh.

Lid For Rc1170 And Rc1174 Full Pans 50/cs

Hof 220611 54 X 108 Tablecover Red 25/case paper With Plastic Lining

Hof 220629 54 X 108 Jade Green Tablecover 25/case Paper With Plastic

Lid-snap On 16 F Rc016f Tray"

54 X 108 Plastic Table Cover White 12/case"

40 X 300' red Gingham Plastic Tablecover"

Hof 220622 54 X 108 Tablecover D22 Navy Blue 25 Per Case

Hof 221111 30" X 96" Kwik Cover Table Cover 25/cs White

Hof 221117 30" X 72" Kwik Cover Table Cover 25/cs White

8 Round Glassine Doily 1000/box White With Scalloped Edges"

Hof 856649 Patriotic Placemat Combo Pack 200 Placemats-100 Ea 15x17 Red Blue Dinner Napkins 200 Napkins

Hof 856682 Halloween Placemat Combo Pack Contains 200 Halloween Placemats 200 Total Colored Dinner Napkins Orange And Black

Hof 856778 Land Of The Free Combo Pack Contains 250 Patriotic Placemats 250 Total Colored Dinner Napkins Navy And Red

Hof 856779 Mother'S Day Placemat Combo Pack 250 Placemats 125 Ea 15x17 Pink And Lime Green Dinner Napkins 250 Napkins

Coaster Round White Scalloped Edge 3 3/8 1000/case"

Burgundy Tray Cover 1000/cs