Whether your tape inventory is limited to the office or including extensive industrial packaging needs, you need tape dispensers, and we have them. Find dispensers for all your tape products to keep your business running efficiently.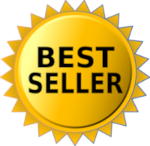 2 Heavy Duty Tape Dispenser 24 Per Case"

2 Tape Dispenser Soft Touch Grip Heavy Duty"

3" #sl306 Heavy Duty Pistol Grip Tape Dispenser
3" #SL306 Heavy Duty Pistol Grip Tape Dispenser

Nifty® Pressure Sensitive Disp.-2" Safety Adjustable Brake
Available in 2" and 3".

Usc2020-sb/2"
Uniform Semi Automatic Case Sealer

Tape Machine 2 Tape Head With One In Feed And Exit Feed Conveyers With Four Casters"

Little David Ld-3sb Semi Automatic Base Model
Side belt driven tape sealer is ideal for lightweight, narrow, and dimensionally unstable boxes. Can also be used for setting up bottom-taped empty cases.

Lvs Ld7d Semi Automatic Uniform Case Sealer 30" X 34" X 57" 110 Vac 60hz Single Phase 8 Amps Uses 2" Pressure Sensitive Tape
We have a dedicated Service Department here to help you select the correct part for your equipment.

2 Comfort Grip Tape Dispenser"
Cushioned foam grip helps reduce operator fatigue and discomfort.

Epl Ep-625-3 3" Carton Sealing Tape Dispenser Hand Held Economy Pistol Grip

Deluxe Pistol Grip Tape Dispenser 20/case

Epl Ep-685-3 3" Heavy Duty Tape Dispenser 20 Per Case

333plus Water Activated Manual Tape Machine Gray With 15 Preset Tape Legnths On The Dial
Hsd2000 Et-2.5/3"
Standard Speed Th

Little David Uniform Legend
The Uniform Legend Box Sealer is a top and bottom case sealer ideal for shallow boxes. The offsetting tape cartridges allow you to seal a box as low as 2.62" up to 34" in height. This semi-automatic machine is best for long runs of uniform cases.

Sp-304 Auto Case Sealer
Automatic extended side belt tape sealer improves operator efficiency and reduce repetitive motion injuries. Folding bars minimize manual box flap folding. The SP-304 is ideal for long runs of boxes that are uniform in size and shape.

Nifty® Pressure Sensitive Disp.-3" Safety Adjustable Brake
Available in 2" and 3".

3" Deluxe Tape Dispenser
Heavy Duty Pistol Grip Box Tape Dispenser for Packing, Shipping & Sealing Boxes - Uses 3 inch wide Tape - Easy to Load from the Side