Dispensers, Hand Care

Dispensers, Toilet Tissue

Dispensers, Wiper

Toilet Seat Cover Dispensers

Toilet Seat Covers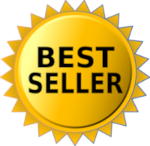 Waxed Napkin Receptacle Liners, 2 3/4 X 8 34 X 8 1/2, Brown
Use these waxed liners for clean and safe disposal of sanitary products in women's washrooms. For use with wall mounted sanitary napkin receptacles (sold separately).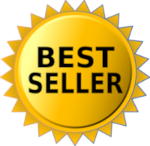 Necessities Feminine Hygiene Convenience Disposal Bag, 3 X 2 X 8, White, 500/cs
Conveniently sized bag for individual sanitary napkin disposal. Pleasantly decorated white paper with blue design.

Baby Changing Station Sanitary Bed Liners, White, 500/carton
Bed liner's extra-large size ensures that your patrons' babies will be protected. Smooth and soft paper top surface caresses sensitive skin. Pre-folded design simplifies dispensing.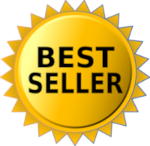 Sanitary Napkin Receptac Le Wall

Dual Sanitary Vendor
A dual vendor gives your guests and employees a choice for their personal protection, allowing them to continue comfortably throughout the day. The clean, white metal surface coordinates with virtually any restroom décor. Dispense up to 15 sanitary napkins and 22 tampons before reloading. Takes 50 cents to dispense.

Hospeco® Dual No. 1 Vendor W/25 Cent Unit
Capacity: 15 Gards® #4 boxes and 25 Tampons.

Hg-3000c Health Gards Lever Dispensed Half-fold Toilet Seat Covers With 125

Preciousâ® Baby Changing Table Hospecoâ® 67016 White
Horizontally mounted diaper-changing station with concave changing surface and safety straps for child security.White HDPE body has better chemical resistance than LDPE and does not absorb moisture.Folds flat against wall when not in use for space considerations.Low-profile oval form factor contours to infant's shape helping to keep child close and in place for safety; round edges do not obstruct customer traffic.Meets ADA standards for accessibility when properly installed.

Liquid Barrier Liners, 320/carton
Pad fits many sizes of baby changing stations and features 2-ply construction for durability and antimicrobial protection.

Ssi Shr-cnt-w4089 Shower Curtain 6 Gauge Vinyl 40 X 89 12/cs White With Metal Grommets
.

Sturdy Station 2 Baby Changing Table, Platinum
Baby changing station is designed for commercial environments. Created from high-density polypropylene to reduce moisture absorption.

Shower Curtain Hooks Chrome Plated Steel 12 Per Pack
Chrome plated shower curtain hooks that measure 2-3/4" x 1-9/16".

.25 Coin Mechanism For Dual 1

Automatic High Speed Hand Dryer With White Thermoset (bmc) Cover, 12.5 A, 110/120 V
The XLERATOR XL-BW 12.5 amp, 110/120V automatic hand dryer has a one-piece white reinforced thermoset polymer cover, and uses a high-velocity air stream and contoured nozzle to dry hands in an average of 10-15 seconds.

Ssi Shr-cnt-w4089 Shower Curtain 4 Gauge Vinyl 40 X 89 12/cs White With Metal Grommets
.

Bob 1002564 Partition Steel Hardware Latch Kit For 1540 Series Classic

Bob 24-14/24-17 Bob Key For B8397 Facial Tissue Dispenser

Free Slot Mechanism For Dual Vending Machine

Key For Dual Vendor

Nsi Tampon Mechanism $.25 Coin

Kkp 841 Replacement Bathroom Door Decal 4 X 4.5" For Koala Baby Changing Station"
.

Kkp Kb101-01 Vertical Wall Mounted Baby Changing Station Grey
.

Kkp Kb110-sswm Horizontal Surface Wall Mount Baby Changing Station Stainless Steel Koala Kare
.

Kkp Kb200-01 Horizontal Wall Mounted Baby Changing Station Grey
.

Autoflush Clamp Toto Adapter Kit