Wastebasket 28-1/8qt Med Black
Rectangle Office Wastebasket Trash Can 28 Quart - Black

Car 3410550355 Bronco 55 Gallon Round Black Waste Container 2/case

Car 34202303 23 Gallon Trimline Trash Container Black 4/case

Car 34202403 Trimline Rectangle Swing Top Lid Black 4/case Waste Container

41 Quart Waste Basket Grey 12/case

Tilt Truck, Rectangular, Plastic W/steel Frame, 300lb Cap, Black
Offers industrial strength construction to transport heavy loads with ease. These tilt trucks feature seamless one-piece molded truck bodies with a reinforced lip The sturdy, plastic construction won't rust, dent, chip, or peel. 4-inch center swivel back caster provides easy maneuvering. 10-inch blow-molded polypropylene inset wheels protect surroundings. The dump trailer is constructed of a powder-coated steel frame for corrosion resistance. Easy to handle and maneuver through commercial doorways and onto elevators. The constant force design allows for controlled dumping by one person. Inset wheels protect walls, fixtures and patrons. The smooth surface is easy-to-clean and resists pitting and corroding. Optional domed lids are available (sold separately).
20 Gal Bronco Rnd Trsh Can Yel
Bronco? Round Waste Bin Food Container 20 Gallon - Yellow

Lid For 20 Gallon Bronco Trash Container Yellow 6/cs

41 Qt Wastebasket 10 Gallon Grey 1 Pc
Dimensions - 15 x 11 x 15
Gallon - 10.25 Gallon
Quart - 41 Qt
Cylinder shape with 41 quarts (10 Gallon) capacity
Popular size for any office home office or work space
SLIM - Sleek industrial look and simple everyday convenience
Sleek design allows for a smooth fit into tight spaces
Perfect for fitting next to a desk under a desk or simply against a wall
DURABLE ? Made of durable plastic in grey Reinforced with solid rolled rim Won'...

23 Gal Trimline Can Grey
TrimLine? Rectangle Waste Container Trash Can 23 Gallon - Gray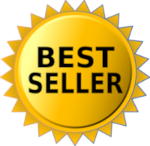 32 Gal Round Trash Can Gray
Bronco? Round Waste Bin Trash Container 32 Gallon - Gray

55 Gallon Bronco Trash Container Blue 2/case

Trimline™ Rectangle Waste Container Trash Can 23 Gallon - Blue
Slim rectangle waste container fits neatly beside work tables or in narrow spaces. Integrated tabs prevent liners from slipping into container. Hand grips on container bottom simplify lifting and emptying. Smooth inner surface is easy to clean.

22 Gallon Centurian Round Gray Waste Container 4/case

22 Gallon Centurian Round Trash Lid With Funnel 4/case

Rubbermaid Commercial Fg356988bla Square 23-gallon Untouchable Trash Can, Black
Available in various colors. Durable and crack resistant, even under tough indoor/outdoor conditions. Perfect for hotel lobbies, offices, restrooms, shopping malls, and restaurants. Use in other public locations too. 16 1/2" L x 15 1/2" W x 30 7/8" H. Capacity: 23 gallon.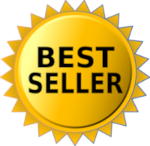 Wastebasket 41-1/4qt Lrg Black
Rectangle Office Wastebasket Trash Can 41 Quart - Black

Rubbermaid Step-on Wastebaskets-step-on Wastebasket,23 Gallon,19-3/4"x16-1/8"x32-1/2",beige
Trash cans mobile step-on color=beige capacity 23 gallons Tight-fitting, overlapping lid to help contain odors, heavy-duty pedal for hands-free sanitary use, puncture-resistant, all-plastic construction. 19 3/4 inches L x 16 1/8 inches W x 32 1/2 inches H. ...

Rubbermaid Commercial Fg264788 Gray 44 Gallon Brute Trash Dome Top
All-plastic, professional-grade construction will not rust, chip or peel; resists dents. Reinforced rim and double-ribbed base add strength..Strong snap-on lids are available for secure, stable stacking..Certified to NSF Std. #2 (gray, white and yellow) and Std. #21 to all colors.Built-in handles allow easy, non-slip lifting and anti-jam nesting..24 inches long by 24 inches wide by 31.5 inches high. 12.842 pounds. Made in the USA..

Untouchable Square Swing Top Lid, Plastic, 20 1/8 X 20 1/8 X 6 1/4, Gray
Drop-and-swing design provides easy access for refuse disposal and then quickly returns to hide refuse from public view. Crack-resistant plastic. Controls waste, odors and smoking debris.

Rubbermaid Commercial Fg261000gray Brute Heavy-duty Round Waste/utility Container, 10-gallon, Gray
Designed with 4 built-in venting channels that allow air to flow into the container making liners up to 50% easier to lift out which improves productivity and reduces the risk of repetitive strain injuries. Seamless construction makes cleaning the container easier. Bag cinches secure liners without the need for knotting. Contoured base handles improve grip and increase efficiency. Proprietary design constructed with the highest quality material plus a UV inhibitor ensures long life in even the most extreme commercial environments. Guaranteed to never fade, warp, crack, or crush. Reinforced base. Rounded handles make lifting and moving easier, and are reinforced to resist tearing or damage from even the heaviest loads.
Container,w/lid, 50 Gallon, 23-3/8"x28-1/2"x36-1/2", Gray
Easy mobility for general refuse collection and material handling. Heavy-duty 8" wheels afford easy mobility, even over steps or curbing. Attached hinged lid fits tightly; swings back and locks. Tough Dur-x™ construction lends long life. Rounded corners and smooth contours are easy to clean. Molded-in axle retainer adds strength. 29" L x 23.5" W x 36.75" H.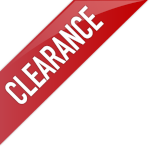 Round Flat Top Lid, For 44-gal Round Brute Containers, 24 1/4", Dia., Blue, 4/ct
Trash can lid fits Rubbermaid® Commercial BRUTE® trash cans (sold separately). All-plastic, professional-grade trash can construction will not rust, chip, or peel, and resists dents.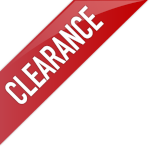 Rigid Glutton Liner 23-1/4x 20-1/4"x29"
Perfect for large crowds and high traffic areas. Withstands extreme weather and handling.

Jan 1025gy 25 Qt. Rectangular Garbage Can Grey Grey 10 Ea Per Case