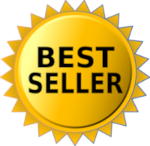 44 Gal Round Trash Can Gray
Bronco? Round Waste Bin Trash Container 44 Gallon - Gray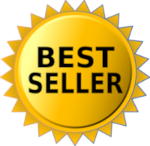 Duro 12# Kraft Grocery Bag
Available in 1/2 lb. to 25 lb. Sizes.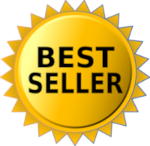 8# Brown Paper Bag 500/bl Size: 6 1/8 X 4 1/16 X 12 7/16
Our Grocery Bags are the ideal environmentally-conscience choise for a variety of retail and grocery stores for consumers to carry purchages home.

55 Gal Bronco Rnd Trsh Can Gry
Bronco? Round Waste Bin Trash Container 55 Gallon - Gray

35 Gallon Centurian Square Waste Container Gray 4/case

Centurian Square Swing Top Waste Container Lid Gray 4/case 35 And 50 Gallon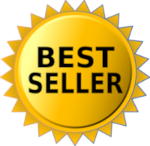 Brute Vented Trash Receptacle, Round, 44 Gal, Gray
Sets the standard for reliable garbage collection in high traffic areas. Built tough and versatile, these garbage cans feature revolutionary venting channels that let air flow into the receptacle making liners up to 50% easier to remove. Integrated cinches allow bags to be attached to handles without knots for faster liner changes while contoured base handles and rounded top handles make it easier for staff to lift and transport these receptacles in any facility.

Rubbermaid® Step-on Can - 12 Gal. White
Tight-fitting overlapping lid helps contain odors. Tough puncture resistant all-plastic construction won't rust or chip. Quiet heavy duty pedal for hands-free sanitary use. Optional rigid liner available to provide containers a leak-proof base.

Carlisle 342928rec14 Polypropylene Recycle Office Waste Basket 28.13qt Capacity 14-1/2" Length X 10-1/2" Width X 15" Height Blue
Economical Polypropylene cans are built for every day use.Smaller rectangular sizes are designed to fit in even the tightest spaces.Smooth rims with rounded edges.Corners add structural support.Make cleaning easy.

Car 34103304 Lid Yellow 32 Gallon Bronco Trash Container Yellow 4/cs

Wit 10gpc 10 Gallon Galvanized Steel Outdoor Trash Can Silver Recessed Bottom 27 Gauge

Wit 10gpcl Light Duty Lid For 10gpc Can 27 Gauge

44 Gal Rnd Trash Can Lid Gray
Bronco? Round Waste Bin Trash Container Lid 44 Gallon - Gray

Vented Round Brute Lid, 24 1/2 X 1 1/2, Gray
Fits Rubbermaid® Commercial BRUTE® trash cans (sold separately). All-plastic, professional-grade trash can construction will not rust, chip, or peel, and resists dents.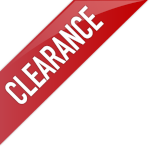 Rubbermaid Commercial Fg263200yel Brute Lldpe Heavy-duty Trash Can Without Lid 32-gallon Yellow
BRUTE trash cans deliver on improved productivity by managing and collecting refuse more efficiently and safely..Meets NSF 2 21 approval and is USDA Meat and Poultry Group listed ensuring regulatory compliance for food storage and clean ability..Proprietary design constructed with the highest quality material plus a UV inhibitor ensures long life in even the most extreme commercial environments. Guaranteed to never fade warp crack or crush..Stackable design enables nesting for easy transport and stora...
Glutton Receptacle, Hooded Top W/o Door, Rectangular, 23 X 26 5/8 X 13, Brown
The trash can top is designed for Rubbermaid Commercial Glutton 56 gallon trash cans (sold separately). Featuring two large openings, one on each side of the lid for increased access, this hooded outdoor trash can top provides coverage from weather and other elements, but still enables hands-free disposal of waste. Patrons don't have to touch any part of the unit, increasing overall sanitation and cleanliness.

Glutton Container, Rectangular, 56gal, Brown
The trash can is perfect for high-traffic areas and large crowds. Built to withstand extreme weather and rough handling, it features a hold-down base that can be filled with sand or water for added stability.
Carlisle 34103205 Bronco Polyethylene Round Trash Container 32 Gallon Capacity 22.38" Diameter X 27-3/4" Height Red (case Of 4)
32 Gal. Red Bronco container. Designed for a wide variety of refuse and foodservice applications. Part of a complete color coded line for zone recognition. Optional lids available in matching colors.

55 Gal Bronco Can Lid Grey
Bronco? Round Waste Bin Trash Container Lid 55 Gallon - Gray

44-55 Gal Bronco Dome Lid, Blk
Bronco? Round Waste Container Dome Lid With Hinged Door 44 and 55 Gallon - Black

R3 18424 Bag Grocery No25 40 Pound Kr 1c/1s
Paper bags grocery - plain wght 25 pounds size 8 inches -1/4 x 5-1/4 x 18 Kraft bags for all retail needs. Expandable side gussets. Kraft bags for all retail needs. Expandable side gussets...

32 Gal Round Trash Can Yellow
Bronco? Round Waste Bin Trash Container 32 Gallon - Yellow

44 Gal Round Trash Can Blue
Bronco? Round Waste Bin Trash Container 44 Gallon - Blue

Rubbermaid Commercial Fg295500gray Lldpe Rectangular Small Deskside Trash Can 13-5/8-inch Gray
Space efficient and economical.All plastic construction won't chip rust or dent.Rolled rims add strength and are easy to clean.Rectangular container.

Rubbermaid Commercial Fg354007blue Lldpe Slim Jim 23-gallon Recycling Container With Venting Channels Blue
Venting channels take strain out of liner removal..Space-saving profile fits in many locations..Includes four patent-pending can liner cinches to improve productivity..Molded-in handles and base grips make lifting and emptying easier..