Sodium Bicarbonate - 50lb. Bag 55/skid
Total alkalinity is closely associated with pH but rather than a measure of hydrogen ion concentration it is a measure of the ability of a solution to neutralize hydrogen ions. Expressed in parts per million (ppm), total alkalinity is the result of alkaline materials including carbonates, bicarbonates and hydroxides - mostly bicarbonates. This acid neutralizing (buffering) capacity of water is desirable because it helps prevent wide variations in pH whenever small amounts of acid or alkali are added to the pool. Total alkalinity is a measure of water's resistance to change in pH.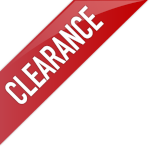 Simoniz Alum Brite Etching Cleaner
Acidic cleaner designed to remove stains from matured aluminum surfaces

Solar Salt 50 Pound Bag 49 Bags/skid
Solar Salt produced by standard solar evaporation technology from the Great Salt Lake in Utah. The salt is washed for removal of impurities, kiln dried, selectively screened to insure this special gradation of salt, admixed, and quality control tested.
Sodium Thiosulfate - 50lb. Bag 
The amount of sodium thiosulfate required can vary with the pH of the water. 

Hydrochloric Acid 55 Gallon Drum
Commercial grade hydrochloric acid is used for cleaning stains from cement and changing the pH level of swimming pools. In a laboratory context you will see the pure product referred to only as hydrochloric acid, formerly called "muriatic acid". 55 gallon drum

Brennfloc X-2723
nvironmentally acceptable treatment of oily wastewater is an urgent problem for many industries. Oily wastewater treatment, and effective separation of liquid and solid matter in wastewater, requires effective water treatment chemistries. Chemistry that is natural and offers a low use cost is the best solution for this challenge.

Solar Salt Pellet 50 Pound Bag
..