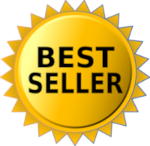 QTY:
Please Log In For Pricing
/
3MC 04029 7447 6 X 9" SCOTCH BRITE MAROON HAND PAD 20/BOX 60 PER CASE 20/PACK 3 PACKS/CASE GENERAL PURPOSE"
3M Scotch-Brite non-woven 7447 hand pad uses aluminum oxide as the abrasive material. Since this product is non-woven, grade is generally used to describe the abrasiveness; with the 04029 having a very fine grade. The hand pad has a width of 6 in and length of 9 in. In addition to the other aspects of these parts, another important component of these is the thickness. This 3M part is 1/4 in thick.
Universal surface conditioning hand pad is designed for a variety of applications.
Material: Non-Woven Nylon/Polyester Fiber
Used by hand, with a hand block or with in-line sanders.
Excellent starting abrasive pad for cleaning finishing, graining, denibbing and defuzzing.
color: MAROON
grade: D
material: Non-Woven Nylon/Polyester Fiber
pack_count: 20/BOX 60 PER CASE 20/PACK 3 PACKS/CASE
size: 6 X 9