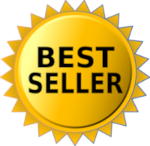 QTY:
Please Log In For Pricing
/
4 in One Disinfectant & Sanitizer
Clorox 4 in One Disinfectant & Sanitizer lets you disinfect, sanitize and reduce allergens with a single all-purpose aerosol spray. This powerful cleaner disinfects hard surfaces with 24 EPA-registered kill claims, and sanitizes soft surfaces in as little as 30 seconds. It meets EPA criteria for use against SARS-CoV-2, the virus that causes COVID-19. This disinfecting spray even kills odor-causing bacteria in the air, and leaves behind a refreshing scent. On top of that, Clorox 4 in One reduces pet dander, dust mite matter and cockroach matter allergens which can trigger allergies and asthma. Ideal for offices, day care centers, schools, hotels, restaurants and other commercial facilities. No precleaning required. CloroxPro, where clean means everything.
Disinfect, sanitize, reduce airborne allergens and deodorize with this spray cleans, disinfects and kills 99.9% germs.
Penetrates and disinfects hard surfaces such as doorknobs and countertops while sanitizing soft surfaces such as rugs, mattresses and couches.
Helps create a healthier environment by sanitizing the air and killing odor-causing bacteria, leaving behind a refreshing scent.
This disinfecting spray helps reduce allergens derived from pet dander and dust mite and cockroach matter, which can trigger asthma.
fragrance: LAVENDER SCENT
pack_count: 14 oz, 12 per case
size: 14 oz
upc: 10044600325122