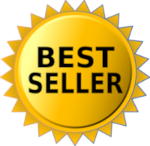 QTY:
Please Log In For Pricing
/
Foaming heavy duty hand cleanser with suspended bio-scrubbers™. Effervescing foam spreads easily and quickly emulsifying dirt and grime. Requires less water and time for a complete hand wash. For use with GPF3LDQ dispenser. EcoLogo™ certified.
Three mL of liquid transforms into high volume GrittyFOAM™ providing 25% more hand washes per liter.
grade: D
pack_count: 2/cs
size: 3.25 L