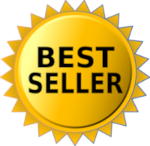 QTY:
Please Log In For Pricing
/
Disposable white plastic bowl for serving hot and cold food items.12 oz. capacity.Polystyrene foam for strength insulation and resistance to moisture leak-through.Laminated for resistance to cuts.Compatible with Solo CL12BW and CL6P plastic lids (sold separately) for storing and transporting food items.
Add a look of elegance to your foodservice operation with Quite Classic® dinnerware. Available in a wide range of styles and sizes, foam dinnerware is lighter than china, yet strong enough to hold a full portion without bending. Superior insulating qualities make Dart® foam dinnerware perfect for both hot and cold foods. Quiet Classic dinnerware is available in white, honey, or black and are laminated for extra strength and gloss.
selling_statement: Reduced Cube
brand: Solo Foodservice
color: Black
dimensions: 1.6 X 1.6 X 1.6 inches
grade: D
pack_count: 8/125
size: 12oz
upc: 041594866351