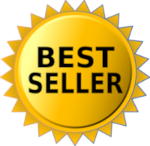 QTY:
Please Log In For Pricing
/
Food can be displayed at its appealing best in this line of clear hinged lid containers. Wide side ribbing allows easy viewing from all directions. Sturdy construction and corner ribbing provide extra strength and help avoid crushing. Quick and easy snap tight locking ensures safe handling. No need for tabs or button snaps. Designed to allow stacking of multiple containers. No stick design makes product separation an easy one hand operation. Hard cutting surface and 7-lock design help avoid dining mishaps.
ClearSeal® hinged lid containers are available made of either PET or OPS (see product description for specific materials). Both OPS (Oriented Polystyrene) and PET (Polyethylene Terephthalate) have crystal clarity for superior product visibility as well as being flexible, yet durable, to maximize strength and reliability. PET ClearSeal performs exceptionally in cold temperatures and accommodates freezing down to -22°F. Lock in freshness with ClearSeal's exclusive perimeter seal designed to maximize product freshness and reduce leaks. Bar-locks provide a snap-tight secure closure while easily accessible gripper tabs simplify opening. ClearSeal, the clear choice for accentuating the full appeal of your food with confidence.
grade: D
height: 3
length: 6
pack_count: 4/125/cs
size: 6"
upc: 041594509982
width: 5.8