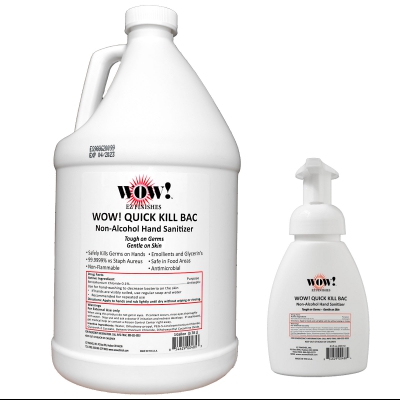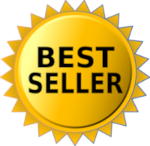 QTY:
Please Log In For Pricing
/
WOW! Quick Kill BAC Non-Alcohol Hand Sanitizer is a foaming hand sanitizer with the active ingredient of Benzalkonium Chloride (BZK or BAC).
Benzalkonium chloride is an alcohol-free antimicrobial compound that has been widely used for more than 60 years in formulas for preservatives, surface cleaners, sterilizing agents, and leave-on, FDA Monograph anti-bacterial skin treatment products. WOW! Quick Kill BAC contains .1% Benzalkonium Chloride, which exceeds FDA standards for an antiseptic. WOW! Quick Kill BAC kills pathogenic organisms almost on contact, producing a 99.999% kill in just 15 seconds. WOW! Quick Kill BAC Instant Foaming Hand Sanitizer produces a fast drying, non-sticky foam that contains unique non-drying, conditioning and moisturizing ingredients, leaves the skin with a soft, refreshing and silky after feel, and does not contain polymer thickeners or silicones.
Kills 99.999% of illness causing germs and bacteria
FDA approved formula
Contains 0.1% of Benzalkonium Chloride
Non-Flammable, Non-Irritating and Fragrance-free