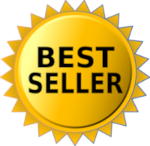 QTY:
Please Log In For Pricing
/
GP PRO DIXIE ULTRA® SMARTSTOCK® SERIES-T POLYSTYRENE PLASTIC FORK REFILL, BLACK
Use the code CUTLERY3 to receive 50% off your first three Tri-Tower cutlery refills with the purchase of the Dixie Ultra® SmartStock® Tri-Tower Dispenser. *Customer must have Dixie Ultra® SmartStock® Tri-Tower Cutlery Station and 3 refills added to cart to receive promo offer. Discount applied in cart. These pre-counted and pre-assembled refills make it fast and easy to restock an empty dispenser. Just pick up a new cutlery refill, slide it into the dispenser, grasp the pull tab and pull away the paper band, close the door and you're done. It's really that simple! There are refills for forks, knives and multi-purpose spoons (basic teaspoon shape with a deeper profile for soup).
Promotes good hygiene - enclosed design protects cutlery from contaminants
EASY-TO-LOAD REFILLS are pre-counted and pre-assembled to cut loading time
Frees up valuable counter space - sized just right to keep things looking neat and organized
Gives you greater efficiency - a clean and simple alternative to open cutlery bins
color: Black
height: 8.62 inches
length: 11.181 inches
pack_count: 24, packs of 40 Case total 960
size: 6.450" x 0.950" x 0.000"
upc: 078731974075
width: 6.850 inches