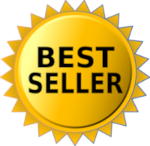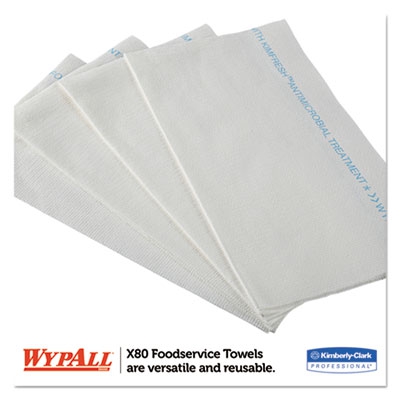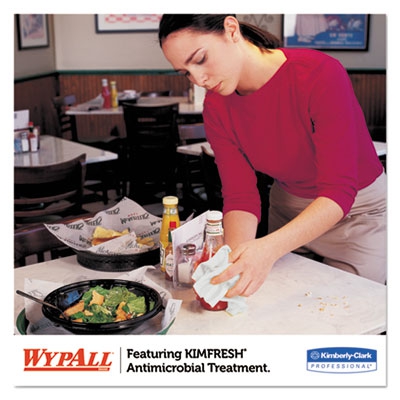 QTY:
Please Log In For Pricing
/
A great solution for strong, soft cloths in foodservice environments. They are durable enough for extended use with machine washing and sanitizer soaks, but disposable for hygiene.
Trust Wypall* X80 Foodservice Cloths for performance, value and peace of mind. These versatile, reusable foodservice cloths are strong and soft. They're ideal for general cleaning foodservice needs and are durable enough for machine washing or soaking in sanitizer solutions for extended use.
Strong yet soft cloths.
Ideal for general food-service cleaning.
Durable and machine washable, rinses clean in sanitizing solution.
selling_statement: Reusable food-service towels with antimicrobial treatment.
brand: WypAll*
color: WH/PRT
origin: UNITED STATES
grade: D
size: 12" x 23.4"
upc: 036000062809