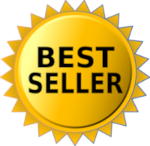 QTY:
Please Log In For Pricing
/
Let your hotel or restaurant guests have quick access to PPS FT100 2-ply facial tissue box. Thanks to its compact size, this tissue box fits on your restroom's countertop, bedside night stand, front desk, and more.
Plus, the flat rectangular shape enables you to stack several boxes for compact storage in your supply closet. Its perforated top ensures your tissues remain sanitary and untouched until ready to use. Add these gentle Silky Soft 2-ply tissues to your business for convenience and quality!
grade: D
pack_count: 30
ply: 2
size: 100
special: Top 100
upc: 815797010817