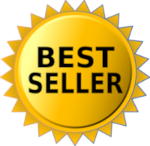 QTY:
Please Log In For Pricing
/
PPS KRT30 kitchen roll towels combine performance and quality to clean up spills and mess across classrooms, cafeterias, kitchens, breakrooms and facilities
Have the best of both worlds with PPS KRT30 soft yet resistant kitchen roll towels. These 100% recycled fiber 2-ply towels are gentle, yet tough enough for cleaning up tough messes. These practical, eco-friendly towels are sure to get your stamp of approval too.
grade: D
pack_count: 30
size: 11 x 8
special: Top 100
upc: 067220660858