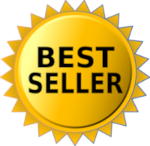 QTY:
Please Log In For Pricing
/
A 3-in-1 spray cleaner that can replace a glass cleaner an all-purpose cleaner and a disinfecting cleaner. Ready-To-Use spray bottles. EPA registration No. 6836-245-3573.
Patented dual-solvent formula is designed to dissolve greasy soils to provide easy wipe-up then evaporate to leave surfaces streak-free and disinfected.
grade: D
pack_count: 8/cs
size: 32 oz.