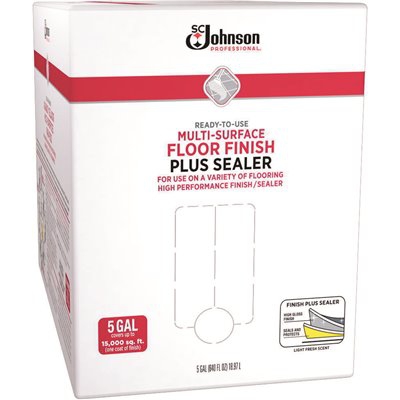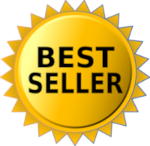 QTY:
Please Log In For Pricing
/
SC Johnson Professional 5 Gal. Multi-Surface Floor Plus Sealer FOR USE ON A VARIETY OF FLOORING HIGH PERFORMANCE FINISH / SEALER SCJ 680074 FLOOR FINISH PLUS SEALER MULTI SURFACE FLOORS 5 GALLON BOX
SC Johnson Professional Multi-Surface Floor Finish plus Sealer with Flexi Film Technology is extremely tough, highly repairable and exhibits aggressive adhesion on most flooring substrates including VCT, sheet vinyl, terrazzo, rubber, linoleum, honed marble or granite, and unglazed ceramic. With excellent resistance to scuffs, black heel marks, and dirt embedment, gloss level is quickly restored with multi-speed buffing. This is a versatile finish that is user-friendly - easy to apply and easy to strip, with a light fresh scent. For best results use along with SC Johnson Professional Heavy Duty Neutral Floor Cleaner Concentrate and SC Johnson Professional Hyper Concentrate Floor Stripper.
Excellent resistance to scuffs and black heel marks
Light fresh scent
Easy to apply, easy to strip
Adheres to most floor substrates
color: White
fragrance: Light Fresh Scent
grade: D
ph: 8.18
pack_count: 1, 5 Gallon
size: 5 Gallons
upc: 025700713104