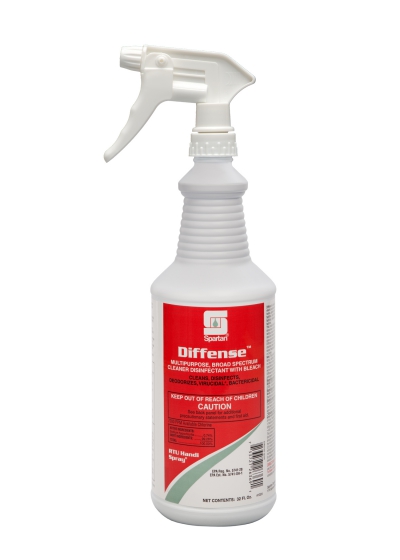 QTY:
Please Log In For Pricing
/
Broad spectrum, ready to use, cleaner disinfectant, EPA-registered to kill Clostridium difficile. EPA Reg. No. 5741-28
Diffense™ is an EPA-registered, broad spectrum, cleaner disinfectant proven to kill Clostridium difficile spores. Effective against a comprehensive range of harmful bacteria and viruses and less than one minute disinfection, Diffense™ is ideal for areas where infection control and the prevention of healthcare associated infections (HAIs) is mission critical.
dilution: Straight
grade: D
ph: 11.8 - 12.8
pack_count: 1 quart (12 per case)
percent_solid: NULL
special: NULL
upc: 10753727263698