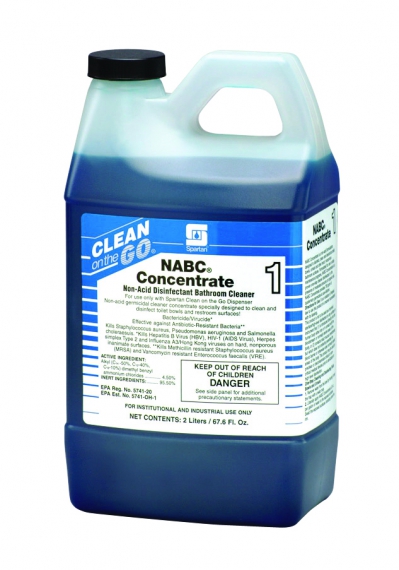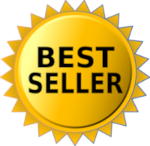 QTY:
Please Log In For Pricing
/
Non-acid disinfectant bathroom cleaner. Kills HCV, HBV and HIV-1 (AIDS Virus). EPA Reg. #5741-20.
NABC Concentrate is a broad range germicidal cleaner-disinfectant concentrate specifically designed to clean and disinfect toilet bowls, urinals and other hard, nonporous restroom surfaces. Non acid. Non alkaline. NABC Concentrate is non-caustic and non-abrasive. Use on nearly any hard, nonporous surface without fear of etching or pitting. Will not harm plumbing or septic tanks. Will not ruin clothing or carpeting. Film free! NABC Concentrate is an excellent cleaner-disinfectant for restroom partitions, sinks, seats, dispensers and chrome fixtures. Use NABC Concentrate for floor mopping and eliminate the time and labor normally required for rinsing. NABC concentrate's pleasant and unique light floral fragrance incorporates an odor-killing component to deodorize toilet bowls, urinals and surrounding areas. Freshens washrooms, lavatories and restrooms.
Formulated for non-porous restroom surfaces
Non-acid formula is non-caustic and non-abrasive
Safe for standard septic and sewer systems
Won't leave a film or hazy residue on surfaces
origin: US
dilution: 2 oz./gal.
grade: D
ph: 5.0 - 6.0
pack_count: 2L (4 per case)
percent_solid: NULL
special: NULL
upc: 10753727029096