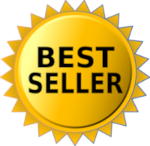 QTY:
Please Log In For Pricing
/
Tuberculocidal. Bactericidal. Fungicidal. Virucidal. Kills HBV, HIV-1 Type 1(AIDS Virus), Herpes Simplex Type 2 and Influenza A/J305 EPA Reg. #5741-22 12/20 oz. cans, Net 15 oz.
Steriphene II Brand Disinfectant Deodorant is a versatile, ready-to-use aerosol disinfectant deodorant. It is ideal for convenient disinfection after spot clean up, and for those areas not easily reached during routine disinfection procedures. Steriphene II destroys bacteria--the initial source of odors. It is not a cover up. Deodorizers which do not have disinfectant properties merely cover one odor with another...in effect, desensitizing the sense of smell. Steriphene II has been tested and shown effective against Methicillin-resistant Staphylococcus aureus (MRSA) and Vancomycin-resistant Enterococcus faecalis (VRE). Steriphene II is offered in two distinctive fragrances...Spring Breeze and Clean, Fresh. EPA Reg. No. 5741-22.
Convenient for spot-treatment or often-overlooked areas
Disinfectant kills MRSA, VRE, HIV, Hepatitis, Herpes, Tuberculosis, and more
Deodorizes by killing the source of the odor
Leaves a fresh Spring Breeze and Clean scent
brand: STERIPHENE
color: Light Yellow
origin: US
fragrance: Citrus
grade: D
ph: 8.0 - 9.0
pack_count: 20oz. (12 per case)
upc: 10753727017574