Stretch film is great for the palletization of materials that might not be suited for strapping, or when you want to reduce tampering, inventory shrinkage, and employee injury. Our hand stretch film rolls range from five to nine pounds in a variety of lengths and stretch rates.

Clear Hand Stretch Film

Colored hand Stretch Film
Extended Core Stretch Film

Pre-stretched Hand Film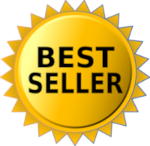 Cfi C390d Hand Stretch Film 3 X 1000'
CFI C390D HAND STRETCH FILM 3 X 1000' 90 GAUGE 18 ROLLS/CASE EXTENDED CORE 60 CASES/SKID"

Cfi C3120700 Hand Stretch Film 3
CFI C3120700 HAND STRETCH FILM 3 X 700' 120 GAUGE 18 ROLLS/CASE 3" CORE REUSABLE HANDLE 60 CASES/SKID"

Wrp 10x90gax5000 10" X 5000' 90 Gauge Stretch Film 80 Rolls/skid
WRP 10X90GAX5000 10" X 5000' 90 GAUGE STRETCH FILM 80 ROLLS/SKID

Cfi C590d Hand Stretch Film 5" X 1000' 90 Gauge 12 Rolls/case Extended Core

Hand Stretch Film 4
CFI CW490 HAND STRETCH FILM 4 X 1000' 90 GAUGE 12 ROLLS/CASE 60 CASES/SKID

Aep A12080l5 20" X 5000' 80 Gauge Stretch Film #2011535 40 Rolls/skid

Sto 524952 8" X 2500'4" Airplus Void Film 1.4 Mil

Wrp Zhf1880agct 18" 80 Gauge 1500' tinted Green Cast Film 4/case 48 Cases/skid
WRP ZHF1880AGCT 18" 80 GAUGE 1500' TINTED GREEN CAST FILM 4/CASE 48 CASES/SKID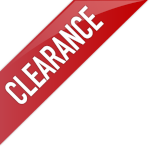 Nei Stf590-ea 5
NEI STF590-EA 5" READY WRAP STRETCH FILM 90 GAUGE 12/CASE

Cfi C2120d Hand Stretch Film 2" X 700' 120 Gauge 24 Rolls/case With Extended Core

Cfi C380 Hand Stretch Film 3" X 1000' 80 Gauge 18 Rolls/case 3" Core With Handle

Cfi C6120-12 Hand Stretch Film 6" X 700' 120 Gauge 12 Rolls/case 3" Core With Handle

Nei Hw390-cs 3" Ready Wrap Stretch Film 90 Gauge 18/case
NEI HW390-CS 3" READY WRAP STRETCH FILM 90 GAUGE 18/CASE

Nei Ms-3120bandr 3x700x120ga Stretch Film 18/cs
NEI MS-3120BANDR 3X700X120GA STRETCH FILM 18/CS

Nei Si-1211steel 12" Stretch Film 90ga 4/cs
NEI SI-1211STEEL 12" STRETCH FILM 90GA 4/CS

Nei Si-1763hpb 17" 63ga Stretch Film 4/cs
NEI SI-1763HPB 17" 63GA STRETCH FILM 4/CS

Nei Stf3080-ea 30" X 6000' 80 Gauge Stretch Film
NEI STF3080-EA 30" X 6000' 80 GAUGE STRETCH FILM

Wrp Cmf1080b 10" X 5000' x 80 Gauge Machine Stretch Wrap 80 Rolls/skid 16# Roll
WRP CMF1080B 10" X 5000' X 80 GAUGE MACHINE STRETCH WRAP 80 ROLLS/SKID 16# ROLL

Cfi C2120 Hand Stretch Film 2" X 700' 120 Gauge 24 Rolls/case 3" Core With Handle