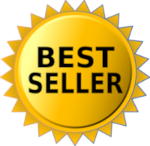 Calcium Chloride Ice Melt, 50 Lb. Bag 50/skid
SCOTWOOD INDUSTRIES 50#BAG-EXCEL Calcium Chloride Ice Melt, 50 lb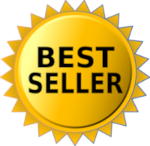 Industrial Blue Fast Acting Ice Melt 50lb Bags melts To: -10ºf.
Industrial Blue is a fast-acting blended ice melt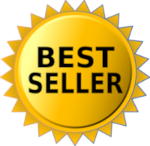 Cargill Rock Salt - 50 Lb.
Premium quality, high-grade rock salt.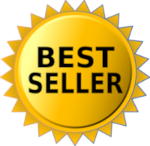 Cargill Diamond Crystal® Greenmelt® Ice Melt - 50 Lb Bag
A green-tinted high performance ice melter

Safe Step 570 Blue 50 Pound Bag
PPS 50-WG-EA SAFE STEP 570 BLUE 50 POUND BAG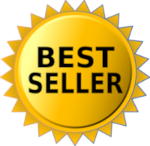 Calcium Flakes 50 Pound Bag
Used for raising calcium hardness in water.

50 Lb Bag Rock Salt Ice Melt 49 Bgs/skid
American Rock Salt Halite is available in 50 lb. bags. It is fast acting and has superior melting power. American Rock Salt Halite begins melting ice quickly and keeps melting it for an extended period of time.

Ice Ice1012436 36
ICE ICE1012436 36" SNOW PUSHER WITH POLYETHYLENE ERGONOMIC U HANDLE AND BLADE

Ice Ice1014711 18
ICE ICE1014711 18" POLY BACK SAVER SHOVEL LIGHTWEIGHT 1-1/4" OD ALUMINUM HANDLE WITH FOAM GRIP STEEL WEAR-STRIP

18 Poly Shovel With 36" Handle
oly blade measures 10 In. x 18 In. Steel handle with poly D-grip. Overall length: 47.75 In.

Pps 1214-ea Aluminum Snow Shovel
PPS 1214-EA ALUMINUM SNOW SHOVEL Sturdy in the snow: The aluminum snow shovel cuts through the snow without breaking. The 18-inch-wide blade of the shovel effortlessly digs into packed snow and ice on all types of surfaces.

Winter Rinse Concentrate Gallon 4 Per Case
Removes winter salt and chemical stains from carpet, floors and equipment.

Ice Icehb118230 14 X 17" Poly Snow Shovel Heavy Duty Poly Blade 48" Handle"

Scotwood De-icing Rock Salt - 50 Lb. Bag
Rock Salt also known as Sodium Chloride is the most simple and cheapest ice melt option. Sodium Chloride requires multiple applications to be effective. Melts to 25 F. Prevents ice from accumulating.

Scotwood Excel Calcium Chloride - 50 Lb. Bag
Melts to -25 F 94-97% pure calcium chloride pellets.

Keep It Green Ice Melt Blend 50 Pound Bag With Cma 56/skid Eco Smart Green Tinted Melts 0 To -18c Contains A Blend Of Potassium And Sodium Chlorides
Keep It Green Snow & Ice Melter is a unique product. Despite the many claims of companies offering a "green ice melter", we consider Keep It Green to be the only REAL green ice melter on the market.

Scotwood Traction Melt® Ci Ice & Snow Melter - 50 Lb. Bag
Each granule is encapsulated by liquid magnesium chloride for fast-acting environmentally friendly ice control. Corrosion inhibitor is added to reduce damage to metal surfaces. Ideal for icy situations on the road and where additional traction is needed. Safe on concrete and vegetation when used correctly. Effective in cold temperatures; melts ice down to 0° F. No gloves or masks required.

Stk Im100 Flamethrower Ice Elimintr 100#/bx Ice Melter True North
.

Crg Em50 Early Melt Ice Melter 50# Bag Attacks Ice Before During And After The Storm Apply Before Snowfall To Prevent Ice From Bonding To Pavement 50# Bag 49 Bag/pallet
.
50 Pound Bag Rock Salt 49 Bags/skid
Designed to effectively, efficiently, and economically de-ice surfaces

Peladowtm premier Ice-melt – The Best On Ice 50 Pound Bag
PELADOW™ Premier Snow & Ice Melter is the fastest-acting, most effective product available for melting snow on sidewalks, steps and drives, and preventing ice-related accidents.

Ice Icest03235 Snow Shovel 18" Aluminum With Bent Ergonomic Handle Handle Is Steel Rod D

Ice Icest05902 24" Poly Snow Shovel With Heavy Duty Wood Handle 12 X 24

Pps Bmrs Bulk Mixed Ice Melt Blend Mixed Product Of Ice Melting Blends Calcium Rock Salt That Were Damaged

Pps Tm50 Traction Melt Bag 50# 50 Bags Per Pallet