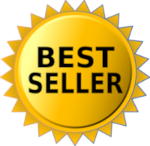 QTY:
Please Log In For Pricing
/
Tackle tough urine stains and eliminate odors with Clorox® Urine Remover.
Clorox® Urine Remover breaks down urine to quickly eliminate, not mask, odors.  It quickly removes stains with the oxidizing power of hydrogen peroxide and the stain-lifting power of surfactants. This versatile cleaner is specially formulated for tough-to-clean porous surfaces, like grout, notorious for trapping urine odors. It also handles stains and odors on soft, absorbent surfaces like carpet and mattresses. From Clorox Commercial Solutions®, this powerful spray cleaner is perfect for use in hotels, long-term care facilities, locker rooms, schools and other high-traffic restrooms.
selling_statement: • Removes stains with oxidizing power of hydrogen peroxide and stain-lifting surfactants • Breaks down urine to quickly eliminate odors • Formulated for tough-to-clean porous surfaces, like grout • Effective on soft, absorbent surfaces like carpet and mattresses • From Clorox Commercial Solutions® • Ideal for use in hotels, long-term care facilities, locker rooms, schools and high-traffic restrooms • Bleach-free • Easy grip pull top bottle • 32 ounce bottle
caution_warnings_allergy_statements: Eye irritant. Do not get stain remover in eyes. If product does get in eyes, flush them with water for 15 minutes. If irritation persists, call a doctor. If swallowed, drink a glassful of water. Call a doctor or poison control center. Keep out of reach of children.
grade: D
pack_count: 6 Bottles
packaging_type: Bottle