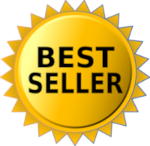 QTY:
Please Log In For Pricing
/
InstantFOAM™ Complete PURE is a highly effective foaming hand sanitizer that kills most common germs in just a matter of seconds. The InstantFOAM™ hand sanitizer formula allows more control over the product by preventing dripping and provides more hand washes than liquid hand sanitizer.
Where to use: Ideal for use in closed or semi-closed quarters where hand hygiene is critical (e.g. cruise ships, food manufacturing and long- term care). This Deb InstantFOAM Complete foaming hand sanitizer is an 80% ethyl alcohol solution that is formulated to kill 99.9999% of common germs found in typical environments like schools and workplaces. It is the world's first broad-spectrum alcohol based foam sanitizer. The special formula works in just a matter of seconds and prevents outbreaks in close and semi-close working quarters. Great for food production and preparation areas. This sanitizer is also perfume-free and dye-free which helps reduce the potential for allergic reaction and skin irritation. It also contains moisturizers to prevent skin dryness.
80% ethyl alcohol
Environmentally certified
Kills 99.9999% of many common germs in 15 secs
Reduces allergic reactions & skin irritation
grade: D
pack_count: 6, 1 liter per case
size: 1 Liter