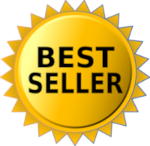 QTY:
Please Log In For Pricing
/
Air Freshener Dispenser
Unique fragrances are designed for month long performance and out performs gels wicks and aerosols. 100% easily recyclable. Part of a closed loop recycling program that allows you to easily recycle Eco-Air® to help save our planet. Cannot spill or break.
Freshen larger spaces for 30 days without the use of batteries.
The modern design of the refill is not only interesting but it's deliberate. The open-air design creates maximum surface area exposure and space for air flow which provides effective and efficient fragrance release.
Eco-Air doesn't require any batteries and is effective for 30 days. The refill is a solid that has been infused with natural fragrance oils so there's no messy gels or liquids. The Eco-Air also works in many other popular dispensers.
Taking care of the planet is important which is why Eco-Air is part of our closed loop recycling program. It's fast, easy and free
grade: D
pack_count: ea
size: Dispenser
special: White
upc: 55000007198595