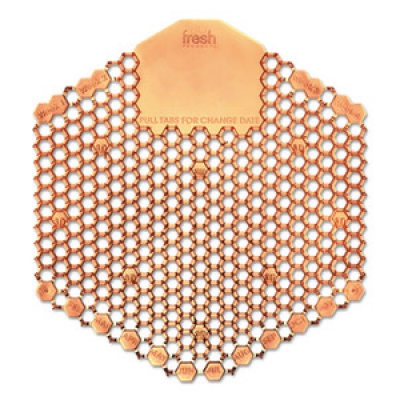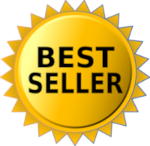 QTY:
Please Log In For Pricing
/
The Wave 3D combines the patented technology of a 30 day urinal air freshener/deodorizer, with the absolute splash elimination available due to it's two sided design. Wave 3D also provides an easy to use out indicator system to assist in timely maintenance.
• Freshens the Urinal and the restroom for 30 days - The patented Wave contains more than twice the actives as 'lookalike' screens. • Unique hexagon post & lattice technology eliminates 99% of urine splash, saving custodial cleaning time and patron pant splatters. • 2-Sided design ensures correct installation… every time! • Reminds you when to change it - Simply pull off the date tabs to remind you when to change it. • Saves money because it is stronger longer - Twice as long as lookalikes • Eliminates odors - Releases billions of optimized bacteria that consume mal-odors in the urinal. • Complies with VOC requirements in all 50 states, North America and Europe. 100% recyclable. • Recommended by the #1 Manufacturer of Waterless Urinals - Falcon Waterfree Technologies. • Save screens not being used - A screen saver bag is included with every box to keep them fresh while not in use.
color: Orange
origin: USA
fragrance: Mango
grade: D
pack_count: 10
size: 6.5x5.75x0.75
special: Top 100
upc: 760034002332