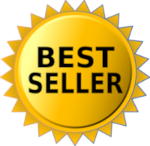 QTY:
Please Log In For Pricing
/
High quality 4-ply cotton/synthetic blend yarn provides excellent absorbency and durability; no fraying, raveling, or tangled ends Meets today's ''Green'' standard 5" 100% vinyl coated mesh headband provides added strength and stability Tailband allows mop to cover more floor area per stroke; saves labor Color coded for use segregation
Available narrow band and wide band in blue and white in sizes from 12 to 32 oz. Manufactured with a blend of specialty yarns. Ideal for the institutional healthcare and food service industry. Superior strength and absorbency. Looped end construction eliminates tangling fraying and linting.
color: White
origin: USA
grade: D
pack_count: 12/cs
size: 12 oz.
upc: 0 72627 97175 9