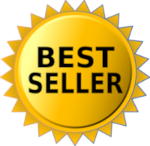 QTY:
Please Log In For Pricing
/
A ready-to-use viscous nonacid bowl cleaner and disinfectant with a pleasant herbal fragrance. Inhibits the growth of mildew and its odor when used properly.
Kills Salmonella chleraesuis, Pseudomonas aeruginosa, Staphylococcus aureus and Trichophyton mentagrophytes (Athlete's foot fungus). Virucidal against Influenza Type A, Herpes Simplex Type 2 and HIV-1 (AIDS Virus).
grade: D
upc: 732009123625