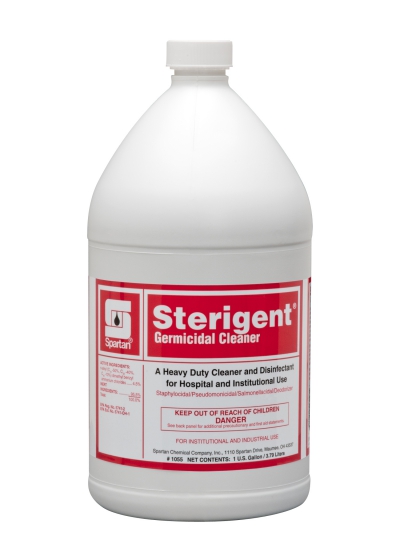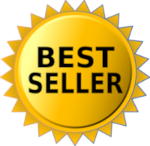 QTY:
Please Log In For Pricing
/
Germicidal Cleaner. Quaternary-based compound. Cleans, disinfects and deodorizes. EPA Reg. #5741-2.
One-step, heavy duty all purpose quaternary ammonium compound. Pleasant fragrance. Excellent bactericide and deodorizer for use in schools, animal hospitals, motels, nursing homes and hospitals; wherever good deodorization and heavy-duty cleaning are necessary. A quaternary-based formulation, Sterigent provides many customer benefits including excellent bactericidal activity, excellent deodorization, low skin irritation and superior cleaning activity. Its effectiveness has been shown against Staphylococcus aureus, Salmonella choleraesuis, and Pseudomonas aeruginosa by the Use-Dilution Confirmation test. This means that Sterigent carries claims satisfying EPA requirements for a product to be used in hospitals, veterinary clinics, doctors offices, nursing homes, as well as schools, kennels, motels...nearly any area that requires good disinfecting with superior cleaning performance.
Multifunctional for reduced maintenance time
Cleans and deodorizes to promote a safe and hygienic atmosphere
Highly effective bactericide kills staph, salmonella, and pseudomonas
Satisfies EPA requirements for use in hospitals and childcare facilities
brand: STERIGENT
origin: US
dilution: 3 oz./gal.
grade: D
ph: 9.1 - 9.5
pack_count: 1 gallon (4 per case)
percent_solid: NULL
special: NULL
upc: 10753727010766