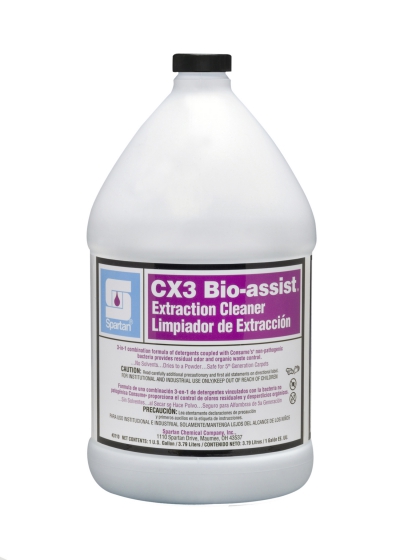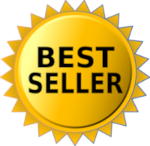 QTY:
Please Log In For Pricing
/
Extraction carpet cleaner. Superior detergent system plus the digestive power of Consume® bacteria. Non-pathogenic microorganisms provide environmentally sound process to eliminate residual odors and oils. CX3 BIOASSIST X-TRACTION CLEANER DETERGENT GALLON 4/CASE WITH DIGESTIVE POWER OF BACTERIA ELIMINATES RESIDUAL ODORS & OILS CONCENTRATE
A heavy-duty soil extraction carpet cleaner with Consume´s digestive power, CX3 has organic digesters stay behind for residual odor control and waste removal. It is low foaming, non-corrosive, phosphate free, biodegradable and non-flammable. Ideal for nursing homes, day cares, schools, restaurants, casinos, food handling areas, pet facilities, or anywhere carpet odor problems may be a nuisance.
Environmentally friendly odor and soil elimination
Cleans heavily-soiled carpets with non-pathogenic digestive bacteria
Non-corrosive formula is safe for most carpets
Safe for healthcare, food and childcare areas
brand: Contempo® Carpet Care
color: Clear Green
origin: US
dilution: 2 oz./gal.
fragrance: Floral
grade: D
ph: 8.0 - 9.0
pack_count: 1 gallon (4 per case)
size: 1 gallon (4 per case)
upc: 10753727030511